Jason A. Helsel
"While I enjoy the adversarial and competitive nature of litigation, I never lose sight of the ultimate goal – strategically maneuvering my clients into the most favorable resolution."
Education
University of California Hastings College of the Law, San Francisco, California
Juris Doctor, June 2001
California Polytechnic State University, San Luis Obispo, California
Bachelor of Arts in Agribusiness, 1998
Employment
Fowler | Helsel | Vogt, Fresno, California
Partner, 2010 – present
Lang, Richert & Patch, Fresno, California
Of-Counsel, 2008 – 2010
Seltzer, Caplan, McMahon,Vitek
Associate, 2001-2006
Recognition
Northern California Rising Stars® list by Super Lawyers for 2010-2014
Verdict of The Month in Fresno County
Bar Admissions
All California State Courts
United States District Court for the Northern, Eastern, Central, and Southern Districts of California
Professional Affiliations
Fresno County Bar Association
Fresno County Trial Lawyers Association
Consumer Attorneys of California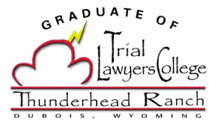 Jason is one of the most aggressive and prepared trial lawyers in California. In an era where most lawyers do not even try cases, Jason has prevailed in the courtroom time and time again. He uses his courtroom skills and experience to represent victims of serious injuries, and death caused by the carelessness and negligence of others.
Jason is a relentless warrior who prides himself on his caring and empathetic approach to working with his clients and their families. When faced with low settlement offers from insurance companies or large corporations, Jason welcomes the opportunity to help juries find the truth and deliver justice to the injured.
Jason's approach to his clients and his cases underscores the serious nature of the cases he tries. He focuses on two things--finding answers to what really happened and winning a large award for his client.
Every case Jason takes to trial is presented to focus groups (mock juries). These focus groups help fine-tune trial theories, strategies, and the overall presentation of the case. Jason and his team take a unique approach in trial – he tells juries the "human" story behind the case as opposed to focusing solely on the "legal" story and bogging the case with expert witnesses. Aside from the obvious benefit of keeping the costs of the case down, Jason believes strongly that a good percipient witness is far more powerful in the courtroom than a paid expert. This unique approach to trial may explain why Jason routinely takes on large insurance companies and corporations - and wins.
Jason's winning record has led to a long list of honors and awards. He is proud of being named on the Northern California Rising Stars® list by Super Lawyers for 2010, 2011, 2012, 2013 and 2014 – a recognition paid to the top 2.5% of plaintiff's lawyers in Northern California. He has also been recognized by the Fresno County Bar Association for obtaining the Verdict of The Month in Fresno County.
Jason graduated from California Polytechnic State University, San Luis Obispo, California in 1998 with a Business degree. In 2001, he graduated from the University of California Hastings College of the Law, San Francisco, California, where he was a founding member of the Hastings Trial Team.
Jason is licensed to practice in all California State Courts, as well as the United States Court for the Northern, Eastern, Central, and Southern Districts of California. He is a member of the Fresno County Bar Association, the Fresno County Trial Lawyers Association and the Consumer Attorneys of California.