Birth Injury Attorneys in Fresno
Holding Medical Professionals Liable
Welcoming a child into the world is one of the greatest joys parents can ever experience, but this moment of happiness can easily be marred by the negligent actions of a physician or nurse, ultimately harming your baby, sometimes irreparably.
If you believe your newborn child sustained an injury as a result of a medical professional's careless actions, you have a right to pursue fair and just compensation. At Fowler | Helsel | Vogt, our malpractice attorneys in Fresno CA are dedicated to fighting on behalf of the injured and will do what is necessary to ensure the parties responsible for your baby's injuries are held accountable.
For fierce representation and compassionate legal advice, contact our malpractice
attorney in Fresno CA today at (559) 900-1280 to schedule your free case evaluation.
Common Causes of Birth Injuries
Not all birth injuries are related to human error, though some of the most devastating ones tend to be a result of negligence. Below are some of the most common causes of birth injuries:
Head trauma during delivery: Brain and nervous system damage, including hematomas, are often caused by trauma to the head. This can lead to lifelong conditions like cerebral palsy.
Forcible delivery: Some births are complicated and require more effort than a mother is can provide. In such situations, a doctor might have to use birth-assistance tools, such as forceps or a vacuum, which can help aid delivery. When used improperly, however, this increases the infant's risk of sustaining injuries, such as brachial plexus and Erb's palsy, resulting in limited mobility, weakness, or paralysis.
Delayed delivery: The labor and delivery process can be traumatic and complications can easily arise as a result. Some of the most common complications during delivery include macrosomia, cephalopelvic disproportion, or breech and, when not properly diagnosed and treated quickly, birth injuries can occur. Diagnosing these potential complications in a timely manner will prevent risking the lives of both mother and child.
Oxygen deprivation: This is one of the most common causes of birth injuries. When a baby's brain is deprived of oxygen, this can potentially cause hypoxic ischemic encephalopathy (HIE), which causes the brain tissues to die. If the baby is not delivered soon enough, he or she can end up with permanent brain damage.
Common Types of Birth Injuries
Now that you know some of the most common causes of injuries, below is a list of common types of birth injuries they can cause. This includes:
Brachial plexus injuries
Bone fractures
Caput succedaneum, or swelling of the scalp
Perinatal asphyxia
Facial paralysis
Spinal cord injuries
Subconjunctival hemorrhage
Intracranial hemorrhage
If you believe negligence played a role in your newborn's injuries, it is critical to hire a legal professional as soon as possible. Such cases are often complicated and will require substantial resources, such as medical experts, which a law firm will have access to in order to build a strong case on your behalf.
Get started on your case today and give us a call at (559) 900-1280 to schedule your free case evaluation.
Let Our Fresno Birth Injury Attorneys Assist You Today
At Fowler | Helsel | Vogt, our Fresno team of attorneys has represented countless injured victims in Fresno, helping families obtain the compensation they need and deserve during this difficult time. If your baby sustained an injury due to a negligent medical professional's actions, we will fight to hold them accountable.
Your baby might need extensive medical care and assistance for years to come as a result of his or her injuries and you should not have to bear the financial burden of someone else's mistakes.
$2,000,000 Premises Liability

The client suffered severe injuries to his legs when the 2-story ladder he was climbing (which was affixed to the building), detached causing him to fall approximately 15 feet.

$975,000 Rear-End Collision

The client was rear-ended by a commercial work truck resulting in serious neck and back injuries. After months of conservative treatment, the client eventually underwent surgical repair to her cervical spine.

$920,000 Wrongful Death

FHV filed a lawsuit against a local agribusiness on behalf of the father and dependents of a young man whose life was cut short following the release of ammonia gas from the company's refrigeration equipment.

$650,000 Burn Injury

The driver suffered severe burns due to a salvaged vehicle catching on fire. Settled to the plaintiff for damages.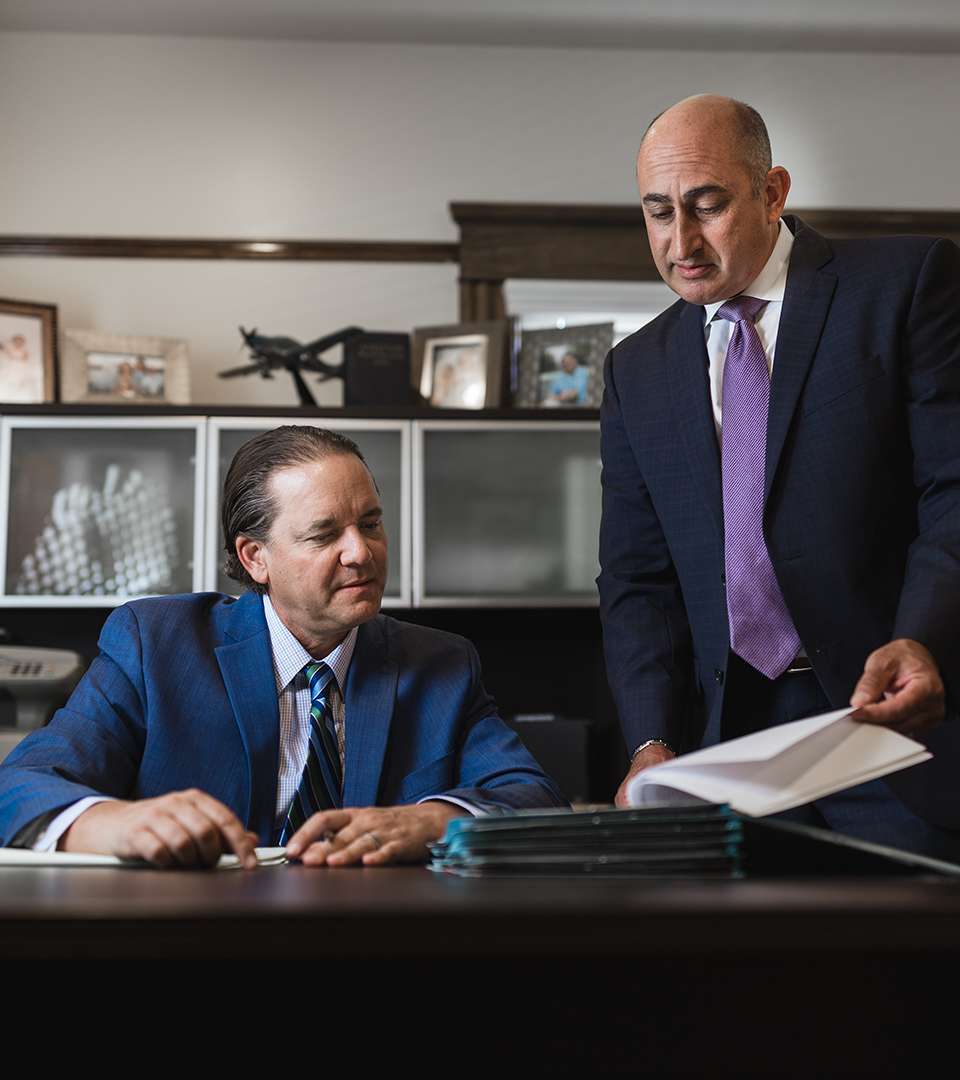 How Long Do I Have to File a Birth Injury Claim?
Every state has a "statute of limitations" for birth injuries. This is a time limit in which you are permitted to bring forth a claim for compensation. It is important to bring up your child with the best opportunity of a positive life, and in many cases, financial compensation from the party that caused their injuries is important to achieve this. For this reason, we encourage you to pursue compensation before the deadline so you don't lose the opportunity to file a claim.
You have until your child's 8th birthday to file a claim if they are severely injured. That allows plenty of time to ensure that there is indeed a serious injury that impacts their life.
If the mother is injured, however, there is a time limit of one year to file the claim.
It is important, however, to check with your birth injury attorney to ensure that these laws apply to you. There are nuances within the law that put deeper restrictions on filing a claim. In some situations, the deadline can be as short as six months!
We've Helped Recover Millions on Behalf of Victims Just Like You. Don't Wait, Get Help Today!
Schedule your free consultation or call us at (559) 900-1280.