Most riders on two wheels know the potential dangers they face on the road. Many try to take as many precautions necessary to avoid crashes and injuries. However, the negligent actions of others and poor road conditions can make for devastating accidents involving motorcycle riders.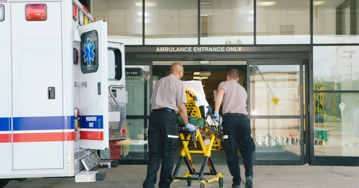 The National Highway Transportation and Safety Administration (NHTSA) reports that the number of motorcycle fatalities from 2008 to 2017 was 48,727, with 5,172 fatalities in 2017 alone. Knowing the top causes of injuries can help ensure that motorcycle riders take some extra precautions to prevent severe injuries in the event of a motorcycle accident.
Head Injuries Associated with Motorcycle Accidents
Some of the most common injuries associated with motorcycle accidents are head injuries. The brain is one of the vital organs in your body, and when it becomes swollen inside the skull, it can lead to devastating effects. Head injuries range from mild to severe concussions all the way to traumatic brain injuries or cracked skulls.
The NHTSA reports that helmets saved about 1,859 lives in 2016, and another 802 could have been saved had all motorcyclists worn helmets. Riders, remember that wearing helmets is not only the law in California but also drastically reduces the risk of head and fatal injuries in the event of a collision.
Road Rash Injuries
Ever wonder why so many motorcyclists wear leather or denim? Well, its use is for more than just aesthetic purposes. Leather and denim offer an extra layer of protection in the event of a motorcycle accident. Road rash occurs when a motorcyclist slides across the pavement after a wipeout or ejection from their bike. If clothing is thin enough, the sliding can scrape all the way through to the layers of skin, leading to deep open wounds. This can lead to skin irritations, infections, nerve damage, and scarring.
Spinal Injuries Among Motorcycle Riders
Because of how severe most motorcycle accidents are, spinal injuries are not uncommon for riders. The spinal cord allows the brain to transmit motor commands to the rest of the body. An injury to any part of the spinal cord could disrupt these connections and cause permanent damage, such as nerve damage or even loss of limb use.
If you think you are having signs of an injury following a motorcycle accident, make sure to seek immediate medical attention. Some internal injuries, such as head and spinal injuries, may not be apparent until much later on.
Just like physical injuries, the emotional injuries you sustain in a motorcycle accident can lead to scars that may never heal. If you've been injured in a motorcycle accident, whatever the circumstances, you deserve to be compensated for what you have endured. For help pursuing your financial recovery, turn to the Fresno motorcycle accident attorneys at Fowler | Helsel | Vogt.
Contact our firm at (559) 900-1280 to schedule your free consultation.