Fresno Bus Accident Lawyer
Defending Bus Accident Victims in Fresno County, CA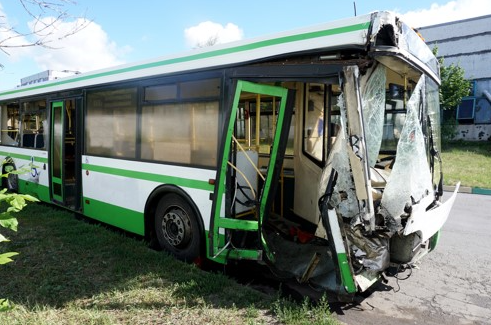 Although bus accidents are relatively rare, they are devastating when they do occur. Tragically, thousands of people in the U.S. are severely injured or killed every year in large truck and bus accidents, and most of these catastrophic accidents are entirely avoidable.
Bus Accident Lawyers with Over 40 Years of Experience
At Fowler | Helsel | Vogt, we believe that negligent bus drivers, bus companies, school districts, private corporations, and other parties should be held accountable when their careless or reckless conduct causes harm to others. Our bus accident attorneys in Fresno can represent you after a serious collision. With more than 40 years of experience, we are well-equipped to take on powerful insurance companies—and we have what it takes to win.
On This Page:
Injured in a bus accident? Call Fowler | Helsel | Vogt today at (559) 900-1280 or contact us online for a free, no-obligation consultation with one of our skilled bus accident lawyers in Fresno.
How Do Bus Accidents Happen?
Like any other motor vehicle accident, most bus accidents result from negligence. Sometimes, this negligence is on the part of the bus driver; in other cases, it is the careless or reckless conduct of another motorist or some other third party, such as the manufacturer of a defective vehicle part or a bus company that failed to conduct proper vehicle maintenance, that is to blame.
Specifically, some of the most common causes of bus accidents include:
Speeding, including driving too fast for current conditions
Distracted driving, such as texting while driving
Fatigued driving or falling asleep at the wheel
Driving under the influence of alcohol or drugs
Hours-of-service violations (i.e., driving longer hours than legally allowed)
Poor or improper bus maintenance or repairs
Defective roadways or roadway conditions
Bus and other motor vehicle defects
Third-party motorist negligence
Regardless of the cause, a bus accident is likely to cause significant damage and lasting injuries, both for passengers and other involved parties. Bus passengers often lack the same safety equipment other motorists have in passenger vehicles, such as seatbelts and airbags, meaning they are at a high risk of catastrophic bodily injury and death.
Additionally, passengers of other motor vehicles, as well as pedestrians or bicyclists who may be involved in a bus accident, are at risk simply because of the immense size and weight of these vehicles.
At Fowler | Helsel | Vogt, we recognize the immense impact bus accidents of all types have on victims and their families. Our goal is to maximize your recovery so that you can obtain the critical medical care you need and continue forward in the healing process.
Who Is Liable for a Bus Accident?
Bus accidents are similar in many ways to large truck and commercial vehicle accidents in that, even when the driver was to blame for a crash, they may not be the only—or even the primary—liable party. This is because employers are generally liable for the conduct of their employees when those employees are "on the clock."
As such, entities that employ bus drivers can often be held liable for these accidents, and these entities typically prepare for such cases by maintaining coverage for those injured in collisions caused by their drivers.
Determining Who's at Fault and Holding Them Responsible
However, in some cases, the companies and entities that employ bus drivers may not be entirely liable for an accident. If another person or party acted negligently or wrongfully, they could be made to pay compensation for your damages.
Depending on the specifics of your case, any of the following parties could be partially or entirely liable for your damages:
The bus driver
A company or entity that employs the bus driver
A private bus company
A government or municipal agency
A school district
The entity responsible for bus maintenance or repairs
A manufacturer or distributor
A construction or engineering company
Another motorist on the road
Another third party
Choosing the Right Bus Accident Attorneys
Our Fresno bus accident attorneys at Fowler | Helsel | Vogt understand the many complex nuances inherent in these types of cases. More importantly, we know how to navigate these nuances and investigate injury claims to identify the liable party/parties, and we will work tirelessly to hold them accountable for your physical, emotional, and financial losses.
Contact us today at (559) 900-1280 to discuss your potential case with one of our compassionate bus accident lawyers in Fresno at no cost and with no obligation.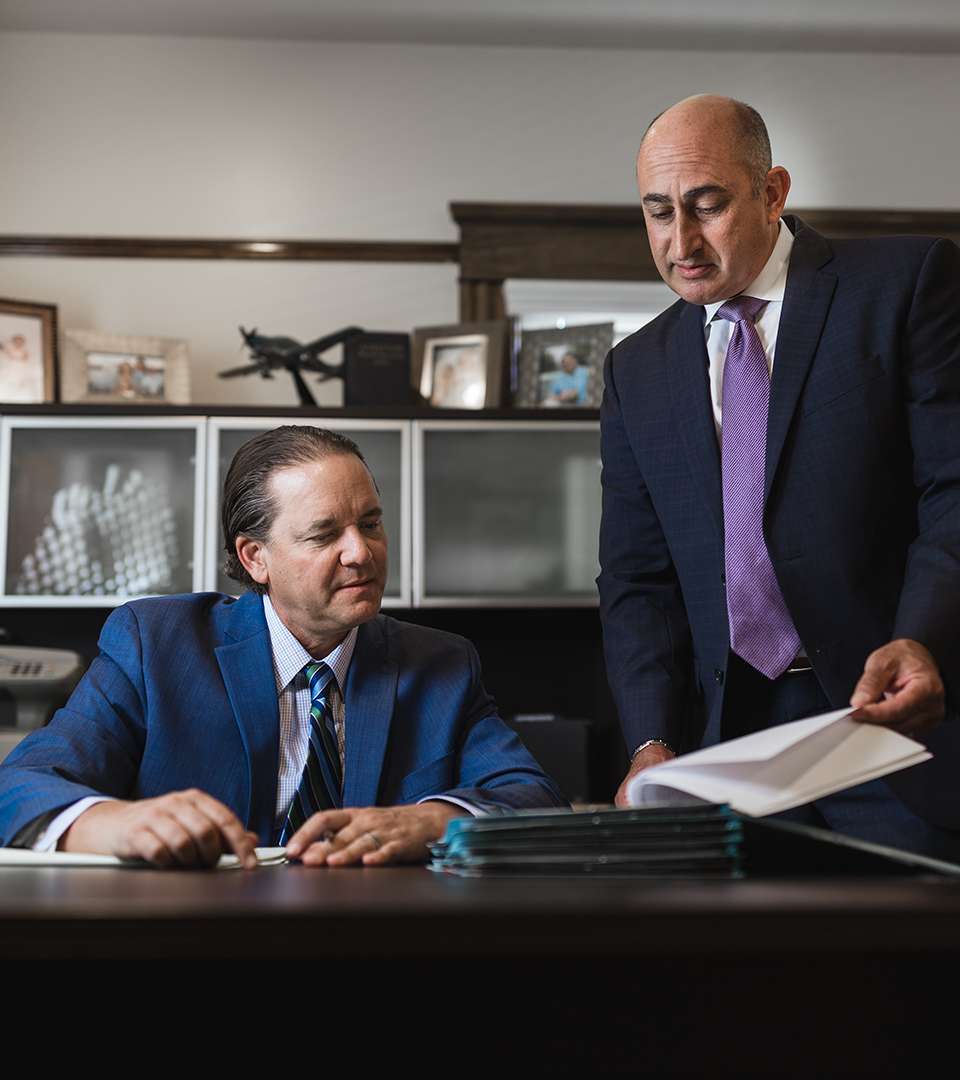 Types of Bus Accident Cases We Handle
Our firm is proud to represent clients in and around Fresno in all types of bus accident claims, including cases involving the following types of buses:
Fresno Area Express (FAX) buses
Handy Ride Paratransit Service buses
Greyhound, Amtrak, and other private carriers
Government/municipal buses
School buses
Private charter buses
Sightseeing motor coaches/tour buses
Vans
Whether you were injured as a bus passenger or lost a loved one who was hit by a bus in a devastating motor vehicle collision, our team is here to represent you and your rights. We provide compassionate, personalized legal representation and seek strategies that meet the unique, specific needs of each individual client.
---
Schedule Your Free Consultation with a Bus Accident Lawyer Today
---
When you trust your case to Fowler | Helsel | Vogt, you can be confident knowing that we will be there for you every step of the way. Our firm provides free initial consultations and contingency fees, meaning you do not pay any upfront or out-of-pocket expenses when you work with our team. Instead, our attorneys only collect fees if/when they recover compensation for you.
We've Helped Recover Millions on Behalf of Victims Just Like You. Don't Wait, Get Help Today!
Schedule your free consultation or call us at (559) 900-1280.