Fresno Slip & Fall Accident Lawyer
Slip, Trip, & Fall Accidents on Others' Properties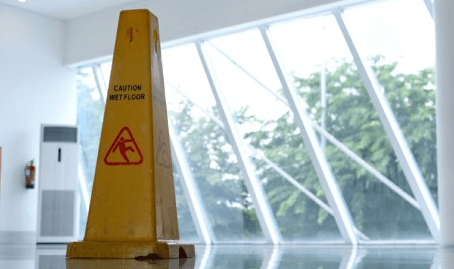 Although many people think of slipping and falling as not serious, the reality is that these accidents can result in devastating bodily injuries and permanent disability. If you slipped, tripped, and/or fell on someone else's property, you shouldn't simply write it off as your own clumsiness — the property owner could be to blame if they failed to adequately maintain the premises.
At Fowler | Helsel | Vogt, our team has more than 40 years of experience handling complex premises liability claims, including cases involving slip, trip, and fall accidents. We understand that these accidents can lead to serious injuries, including brain injuries and spine injuries, leaving victims struggling to get back on their feet. Our goal is to help you recover fair compensation for your damages, including medical bills and lost wages, all while holding negligent property owners accountable.
To learn more, including how our Fresno slip and fall accident lawyers can help you with your case, contact us at (559) 900-1280 and request a free consultation.
How Do Slip & Falls Happen?
Most slip and fall accidents happen because someone other than the victim was negligent. Dangerous property conditions and various hazards can cause a person to slip, trip, and/or fall and become seriously injured, or even permanently impaired. Additionally, falls are among the leading causes of death in the U.S.
Slip and fall accidents generally happen when property owners fail to maintain their premises, including removing, repairing, or warning of dangerous conditions that pose a foreseeable risk of injury to others.
Some examples of dangerous property conditions that commonly lead to slip and falls include:
Wet or slippery floors
Spills/fallen merchandise
Recently mopped floors
Torn or ripped carpeting
Uneven floors
Unmarked steps
Defective stairs/stairwells
Missing handrails
Inadequate lighting
Improper or missing signage
Exposed tripping hazards, such as wires or cords
Defective sidewalks
These and other hazards put visitors at serious risk. If you believe that your slip and fall accident resulted from a property owner's negligence and/or failure to properly address dangerous conditions, reach out to our Fresno slip and fall lawyers at Fowler | Helsel | Vogt. We can immediately begin investigating your situation to determine if you have grounds for a personal injury case.
When Can You Sue a Property Owner for a Slip & Fall Accident?
Under California premises liability law, property owners can be held legally liable for injuries and deaths occurring on their properties in certain situations.
To bring a lawsuit against a property owner, you will need to prove several things:
You were injured and/or suffered measurable damages
Your injuries resulted from a dangerous or defective condition on the property
The property owner knew about or reasonably should have known about the condition
The property owner failed to take adequate measures to remove, repair, or warn potential visitors about the condition
You were lawfully on the property when you were injured/when the accident occurred
You did not act negligently, causing you to be the sole responsible party for the incident
One common defense to slip and fall and other premises liability claims in California involves property owners arguing that the injured party (known as the "plaintiff") was trespassing when the incident occurred. In California, property owners' duty of care to trespassers is much less than their duty of care to lawful entrants — generally speaking, a property owner must only refrain from causing willful/wanton harm to trespassers, unless they knew or reasonably should have known that trespassers were likely to be on the property and could be injured by a dangerous or defective condition.
Additionally, the liable party may try to argue that you were negligent, and this is what led to your slip and fall accident. While shared fault does not prohibit you from filing a personal injury claim in California, it can affect your recovery. If the court agrees that you were partially to blame, you will not be able to recover the full amount you would otherwise have received.
An experienced and aggressive attorney, like ours at Fowler | Helsel | Vogt, can fight back against the insurance company's efforts to dispute or devalue your claim. We encourage you to reach out to us today to discuss the details of your case with a member of our legal team.
What is the Average Slip and Fall Settlement in California?
The attorneys at Fowler | Helsel | Vogt typically recover tens of thousands of dollars for each slip and fall client. A particularly severe case might recover millions. There are so many factors that come into play, including injury severity, medical costs, impact on your life, lost wages, and who was at fault.
In the general California area, the average slip and fall settlement is between $30,000 and $60,000.
How Long Do I Have to File a Slip and Fall Claim?
In California, the statute of limitations for filing a slip and fall claim is generally two years from the date of the accident. This means you have two years from the date of the slip and fall incident to file a lawsuit seeking compensation for your injuries. If you fail to file a claim within this time frame, you may lose your right to pursue legal action and seek compensation.
However, there can be exceptions and variations to the statute of limitations based on the specific circumstances of your case. For instance, if the slip and fall incident occurred on government-owned property, there might be shorter deadlines and specific notice requirements.
To ensure you comply with the appropriate deadlines and protect your legal rights, it's essential to consult with a Fresno slip and fall attorney as soon as possible after your accident. Our team can evaluate your case, provide guidance on the specific timeline applicable to your situation, and take the necessary steps to initiate your claim within the required time frame.
Get what you're entitled to. Contact us to get started today.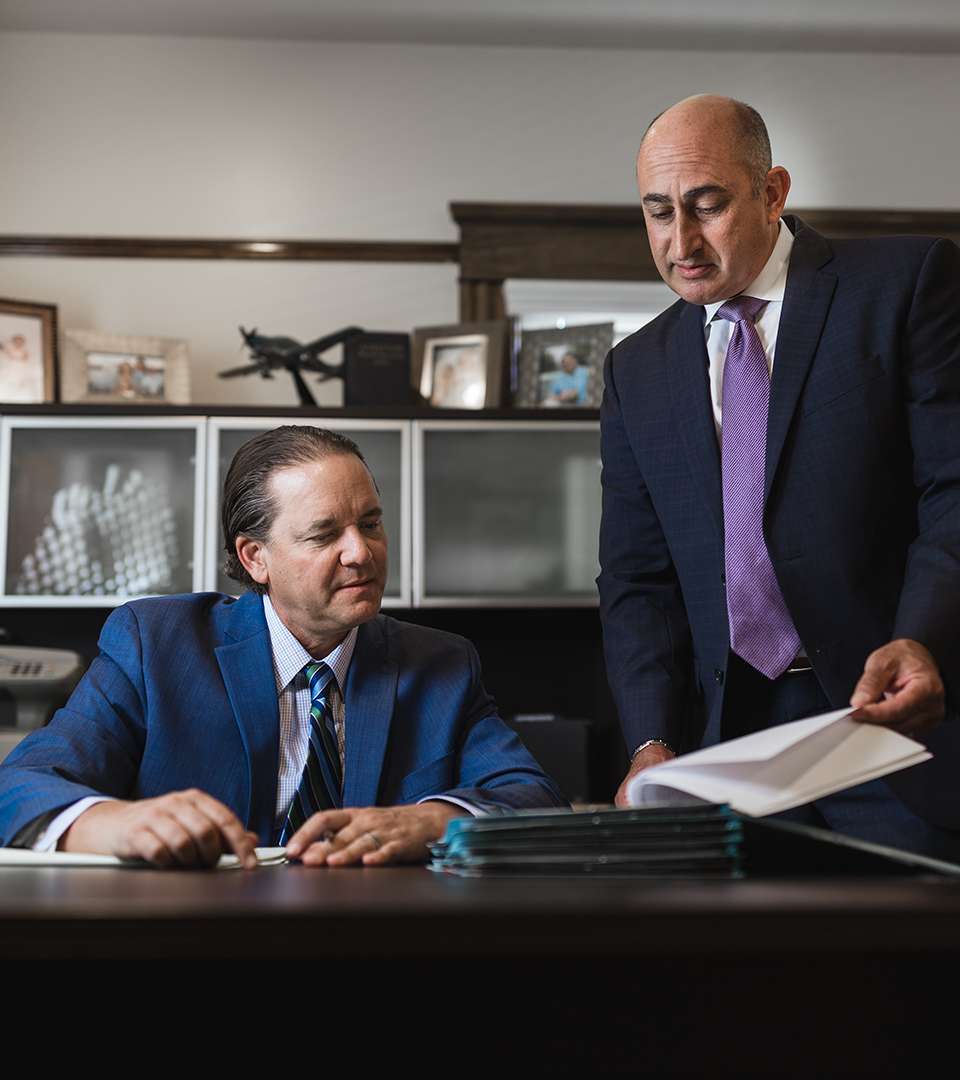 What Damages Are Available?
Slip and fall accidents often result in significant injuries, from serious bruises and lacerations, to broken bones, to concussions, traumatic brain injuries, ruptured discs, and more. As a result, victims may require extensive medical treatment and ongoing care. They may be out of work for weeks, months, or even years, and they are likely to suffer debilitating physical pain and emotional trauma due to their injuries.
At Fowler | Helsel | Vogt, our Fresno slip and fall lawyers seek maximum compensation for all your damages, including but not limited to:
Emergency medical care costs
Hospitalization, surgery, and other treatments
Rehabilitation therapy
Medications and medical equipment
Ongoing and future care costs
Lost income and/or wages
Lost or reduced earning ability/disability
Loss of future expected earnings
Pain and suffering
Emotional distress and trauma
Counseling/therapy costs
Miscellaneous expenses, such as in-home assistance or home modifications
Our firm has considerable experience going up against major insurance companies and their defense teams. We know what it takes to effectively litigate our clients' cases, and we are prepared to fight for you.
Schedule A Free Consultation Today
Whether you slipped and fell in a grocery store or restaurant, tripped while visiting a friend's home, or were seriously injured in a public park or similar space, our team is ready to protect your rights and fight for the fair compensation you are owed. You shouldn't have to simply suffer the consequences of someone else's negligence on your own, and with our team by your side, you don't have to.
We provide free initial consultations and contingency fees, meaning you do not owe any attorney fees unless we secure a settlement or verdict for you. You have nothing to lose by contacting Fowler | Helsel | Vogt and speaking to a member of our team about your legal rights and options.
Contact us online or reach us by phone at (559) 900-1280 today.