Fresno Bicycle Accident Attorneys
Millions Recovered for Our Clients
Whether or not you use your bicycle as a primary means of conveyance, it's an excellent way to get around, stay in shape, and do your part to reduce carbon monoxide emissions into the atmosphere. Unfortunately, you are exposed to outside motor vehicle error. Through no fault of your own, you may be struck or forced off your bike and need legal help.
Bike riders often have no protection at all when driving on the road. You may be wearing a helmet, elbow and knee pads, but this is nothing compared to the protection passenger vehicle riders have. Injuries are likely great in an encounter with a passenger vehicle, and our firm wants to help you recover compensation for all of your damages.
Determining Fault in the Other Party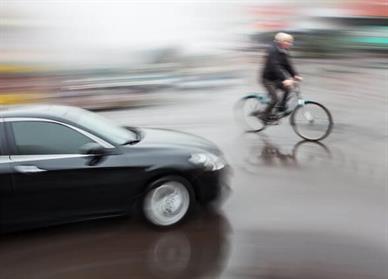 Most of these incidents occur as a result of drivers quite literally not seeing the bicycle riders. This is an effect of what psychology calls a schotoma, which is the phenomenon of not being able to see what one is not looking for. Drivers are supposed to train themselves to look for and be considerate of bicycle riders.
Most accidents can be the fault of the driver if her or she:
Is driving distracted or under the influence
Failed to come to a complete stop at a sign or light
Failed to use their signals before and while merging
Failure to check blind spots before merging
Entered or drove to close a designated bicycle lane
Establishing Your Case for Compensation
Bicycle riders have just as much of a right to safety on the road as a driver of a commercial truck, passenger vehicle, or motorcycle. If you were injured as a result of the negligence of another driver, you may be entitled to compensation.
Compensation is often paid out for damages that can include:
Pain and suffering
Hospital expenses
Emergency transport expenses
Loss of wages, present and future
Get Started on Your Case Today
If you or a loved were the victim of a bicycle accident, we urge you to do everything you can to protect the security and future of yourself and of your family. Contact our Fresno bicycle injury attorneys at Fowler | Helsel | Vogt at (559) 900-1280 and take the first steps toward filing your claim.
Don't wait to get help! Contact our firm for a free, no-obligation consultation today.
We've Helped Recover Millions on Behalf of Victims Just Like You. Don't Wait, Get Help Today!
Schedule your free consultation or call us at (559) 900-1280.