Fresno Spinal Cord Injury Lawyers
Protecting Your Rights After a Devastating Injury
If you or someone you love suffered a spinal cord injury, you likely have a great deal of questions and concerns. To aid those currently navigating a spinal cord injury, we have put together a helpful spinal cord injury guide, available for download. We encourage you to browse this guide to learn more about the different types of spinal cord injuries, how they occur, and their effects/outlooks for recovery. You may also contact our firm directly to speak to one of our spinal cord injury lawyers in Fresno about your case.
Call (559) 900-1280 or contact us online to get started.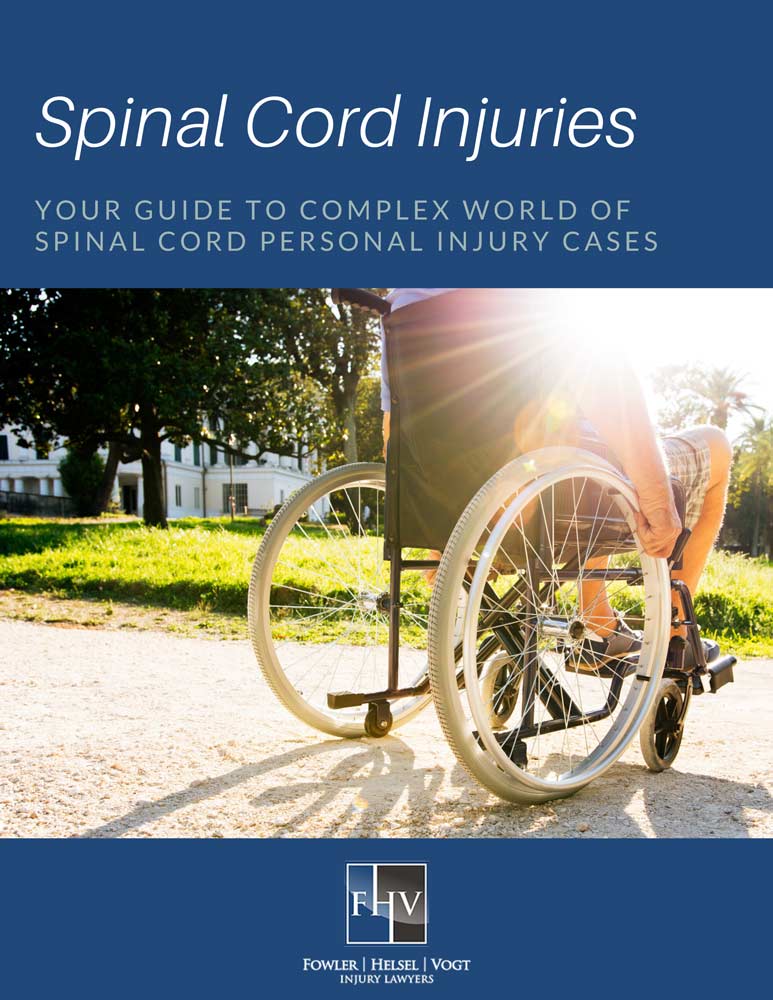 Why Hire a Lawyer for a Spinal Cord Injury?
Spinal cord damage is an incredibly devastating catastrophic injury. Victims and their families will almost always face a number of new challenges, from paying for costly medical treatment, to dealing with an inability to return to work, to lifelong disability, hardship, and pain. While not all spinal cord injuries result in total paralysis, many do. Even when the victim's injury does improve, spinal cord injuries come with significant hurdles and, often, a long and difficult road to recovery.
When someone else was at fault for the accident or incident that led to your spinal cord injury, you should not have to face the immense physical, emotional, and financial consequences on your own.
In fact, you have the right to seek compensation for your damages, including:
Medical bills
Lost wages
Pain and suffering
We encourage you to file a personal injury claim to see how we can assist you through the legal process.
This can be a complex process, however, as there are numerous aspects involved in filing your claim, from obtaining relevant witness accounts, to gathering medical reports, to filling out required paperwork and meeting applicable deadlines. Having an attorney on your side can make this process much easier and help ensure that you do not make any mistakes that could end up costing you.
An experienced Fresno spinal cord injury lawyer, like those at Fowler | Helsel | Vogt, can help you pursue the maximum recovery you are owed. Insurance companies will often deny or dispute claims, arguing that the insured was not responsible for the injury or that your injury was the result of a pre-existing condition. They may offer a lowball settlement that does not even come close to covering the full lifetime costs associated with your spinal cord injury. However, our attorneys can help you fight back against these practices and work to secure a just and favorable settlement. If a fair settlement cannot be reached, our attorneys are ready to effectively represent you at trial.
To request a free, confidential consultation, please call us at (559) 900-1280 or contact us online today.
We've helped recover millions on behalf of victims just like you. Schedule your free consultation by filling out our online form or calling (559) 900-1280.