Fresno Pedestrian Accident Attorneys
Protecting the Rights of Locals & Community Members
For more than 40 years, Fowler | Helsel | Vogt has been there to help the people of Fresno sort out all sorts of injury claims, including those related to pedestrian accidents. If you were a pedestrian hit by a car or truck in Fresno while walking down the street, then you could be entitled to file a claim against the reckless driver and pursue maximum compensation. It would be our honor as local pedestrian accident lawyers to be the legal team that pursues that compensation on your behalf.
Your right to compensation is worth fighting for. Call (559) 900-1280 now.
Catastrophic Injuries Suffered in Pedestrian Accidents
Pedestrians have no protection against the impact of a vehicle. The full force of the collision can do severe damage in the blink of an eye. It is not uncommon for people in pedestrian accidents to suffer catastrophic, life-changing injuries that require extensive and expensive medical treatments and therapies.
Pedestrian accident victims are often diagnosed with:
Multiple broken bones
Permanent scarring
Pedestrian accidents can cause fatal injuries as well. We can carefully manage your wrongful death claim if your loved one was hit by a reckless, drunk, or distracted driver and passed away from their injuries.
Can You Sue If You Are Partially to Blame?
Pedestrians sometimes step into the road abruptly, right in front of an approaching car, and get hit. Mistakes happen, but situations like these are not usually so straightforward. Oftentimes, both the motorist and the pedestrian did something negligent that contributed to the accident.
If you are partially to blame for your pedestrian accident, then can you still file a claim for compensation? In California, the answer is yes due to its pure comparative negligence rule. Under this legal rule, you can sue another liable party in an accident even if your liability is 99% and their liability is 1%. Pure comparative negligence is especially important for pedestrian accidents because the pedestrian has likely suffered far worse damages than the driver.
Consider this example about how pure comparative negligence rules might work for a pedestrian accident:
Dividing liability: You step into the road suddenly while looking at your phone and from behind a large mail truck. A driver hits you almost immediately, but they were driving a bit over the speed limit. It is decided that you are 80% at fault for the pedestrian accident and the driver is 20% at fault.
Dividing damages: Your medical bills and missing wages from the accident total to $100,000. The damage to the driver's car is minimal and costs only $1,000 to fix. If you wanted to sue, then you could sue for $20,000, which is 20% of your total damages. The driver could only sue you for $800, which is 80% of their total damages.
In this example, you are found to be mostly negligent for the accident but have suffered the most damages, so pursuing compensation could still be an option. However, injury claims only become more and more complicated and difficult to win the higher your liability. Ideally, your liability will be 0%.
Talk to an attorney for FREE – just dial (559) 900-1280.
Professionals Answering Each Question You Have
You probably have many questions about pedestrian accidents, liability laws, and damages. Get all the answers you need by working with our Fresno pedestrian accident attorneys. We are known throughout the region for making cases simple for our clients by managing all the busy work for them.
$2,000,000 Premises Liability

The client suffered severe injuries to his legs when the 2-story ladder he was climbing (which was affixed to the building), detached causing him to fall approximately 15 feet.

$975,000 Rear-End Collision

The client was rear-ended by a commercial work truck resulting in serious neck and back injuries. After months of conservative treatment, the client eventually underwent surgical repair to her cervical spine.

$920,000 Wrongful Death

FHV filed a lawsuit against a local agribusiness on behalf of the father and dependents of a young man whose life was cut short following the release of ammonia gas from the company's refrigeration equipment.

$750,000 Rear-End Collision

Multiple Car Pile Up Results in $750,000 Recovery for Client.

$650,000 Burn Injury

The driver suffered severe burns due to a salvaged vehicle catching on fire. Settled to the plaintiff for damages.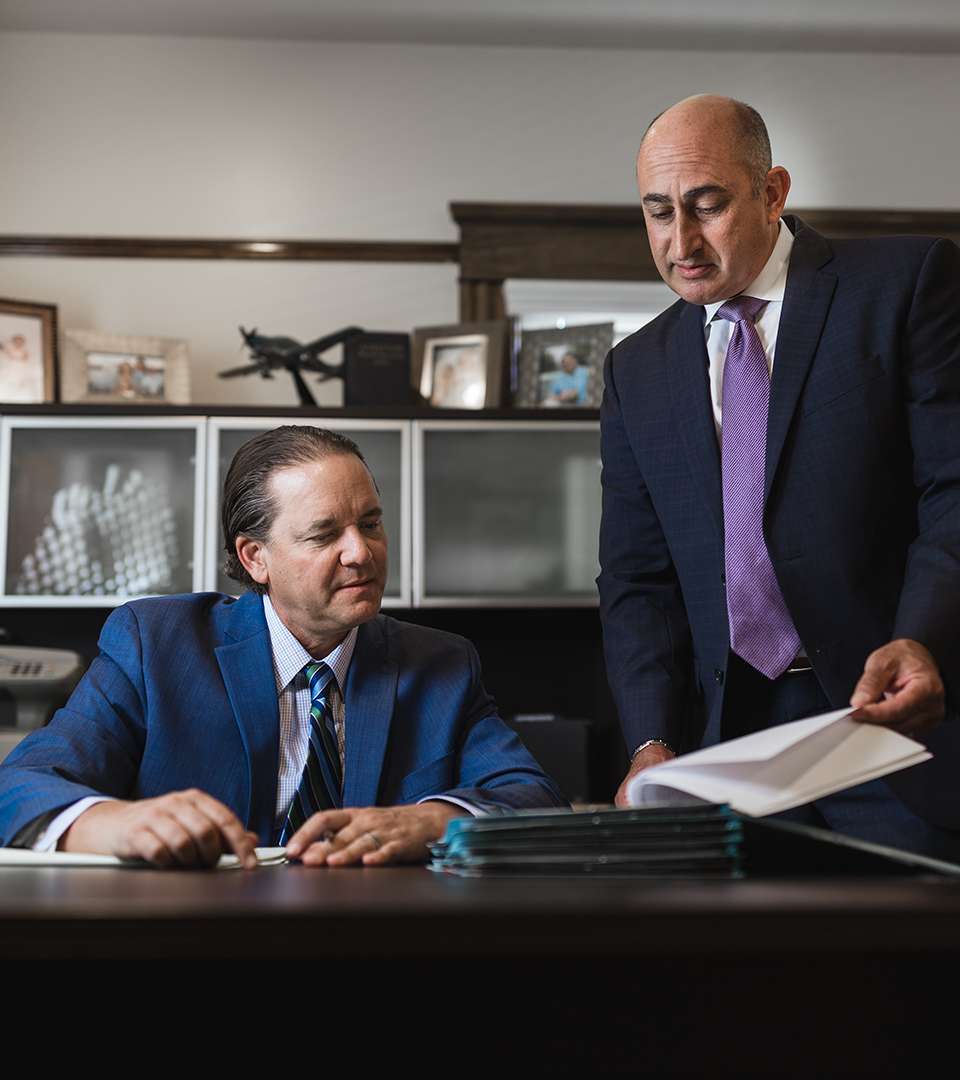 Where Do Pedestrian Accidents Occur?
Many people assume that pedestrian accidents usually happen at crosswalks, intersections, and other places where pedestrians often enter the road. Although pedestrian accidents certainly do occur at these locations, accident data consistently shows that pedestrian accidents most often happen along urban streets where there is no crosswalk. Rural roads also see a surprisingly high rate of pedestrian accidents each year.
This information suggests that pedestrian accidents are less likely when there are crosswalks, footpaths, pedestrian bridges, and other methods for pedestrians to enter and cross the road. Where there is no such infrastructure provided to pedestrians, they must attempt to cross the street with little guarantee that an approaching vehicle will notice them, which spikes the risk of being in an accident.
We've Helped Recover Millions on Behalf of Victims Just Like You. Don't Wait, Get Help Today!
Schedule your free consultation or call us at (559) 900-1280.