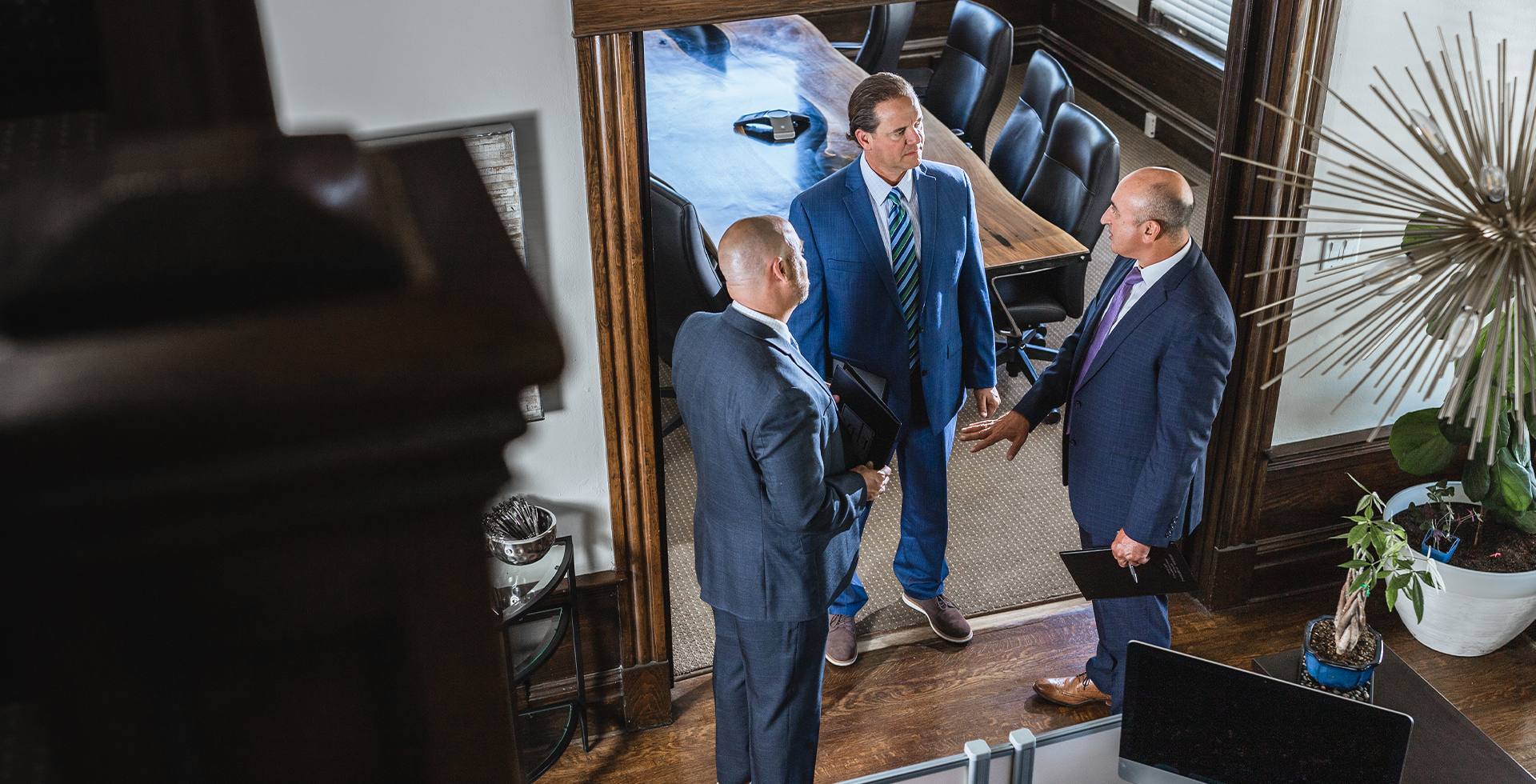 Seriously Injured?
You Pay Nothing Unless We Win
We've helped recover millions of dollars on behalf of victims just like you. Don't wait, get help today!
Fresno Personal Injury Attorneys
Put 40+ Years of Experience on Your Side
When it comes to injury representation, there is no denying that you have a lot of choices. The fact that there are numerous options out there, however, does not mitigate the simple truth that this decision may be the single most crucial choice facing you in your pursuit of fair compensation under personal injury law.
At Fowler | Helsel | Vogt, we have extensive experience in providing legal counsel to accident victims in Fresno and surrounding areas. Our Fresno injury lawyers have been recognized for our distinguished legal counsel and effective advocacy.
Personal Injury Lawyers in Fresno You Can Trust
With so many options for your legal representation, we know that it can be difficult to choose a personal injury lawyer in Fresno. The truth is you can never be sure, but the best way to know you're hiring a great attorney is to talk to previous clients.
At Fowler | Helsel | Vogt, our reviews speak for themselves. If you were injured, give us a call. Our Fresno injury lawyers are here to help ease your worry and represent you to the fullest extent of our abilities in order to secure the outcome you deserve.
Call (559) 900-1280 or contact our lawyers online for your FREE consultation.
"Great reviews are what led me to this office. Thank you for all your hard work and professionalism."

- Daniel

"I was feeling lost after my car accident and all the medical conditions that came with it. There are no words to express my gratitude to all of you, Thank you!"

- Patricia
Our Wins
Our Fresno Personal Injury Lawyers Will Fight to Recover What You're Owed
Our Fresno personal injury attorneys achieve impressive results. We understand how best to represent each type of case and ensure each client is satisfied with the outcome of their trial.
With large wins from cases involving premises liability, wrongful death, car accidents, dog bites, and more, our Fresno law firm can ensure your concerns are addressed with the utmost expertise.
Our Fresno personal injury lawyers are here to help you as much as we can. That is why you won't pay anything to us until you are awarded what you deserve.
$2,000,000 Premises Liability

The client suffered severe injuries to his legs when the 2-story ladder he was climbing (which was affixed to the building), detached causing him to fall approximately 15 feet.

$975,000 Rear-End Collision

The client was rear-ended by a commercial work truck resulting in serious neck and back injuries. After months of conservative treatment, the client eventually underwent surgical repair to her cervical spine.

$920,000 Wrongful Death

FHV filed a lawsuit against a local agribusiness on behalf of the father and dependents of a young man whose life was cut short following the release of ammonia gas from the company's refrigeration equipment.

$750,000 Rear-End Collision

Multiple Car Pile Up Results in $750,000 Recovery for Client.

$650,000 Burn Injury

The driver suffered severe burns due to a salvaged vehicle catching on fire. Settled to the plaintiff for damages.
Devoted & Award-Winning Attorneys
Meet Fowler | Helsel | Vogt's Fresno Personal Injury Lawyers
With a reputation for effective representation, we strive to protect our clients and fight for their rights. We are passionate about what we do and focus on helping our clients. Throughout the course of the case, we focus on the end result, using it to define and strategize our approach.
We understand what it takes to build a successful case and we can use that knowledge throughout the litigation proceedings to protect your best interests. Our Fresno injury attorneys' efforts have been acknowledged in a number of awards and accolades, such as inclusion in Super Lawyers, and we have been honored with the Fresno County Verdict of the Month on multiple occasions.
Experienced. Skilled. Compassionate. Call our Fresno personal injury lawyers at (559) 900-1280.
Michael Hergenroether

Attorney

Jorge Gallegos Jr.

Attorney
Work with Our Accomplished Team
Each member of our firm has been recognized by inclusion in the Northern California Rising Stars® list by Super Lawyers®. This is a display of our devotion to the clients we represent and the recovery we pursue on their behalf. Our personal injury lawyers in Fresno are committed to uplifting the rights of those we represent by developing a case with the presumption that it will be taken to court. We do this to give our clients an edge with a higher chance of success at trial.
As you focus on healing and recovering from the accident, you can trust our team to pursue the justice that you deserve. Our firm is here to provide you with the trusted legal counsel you deserve each step of the way.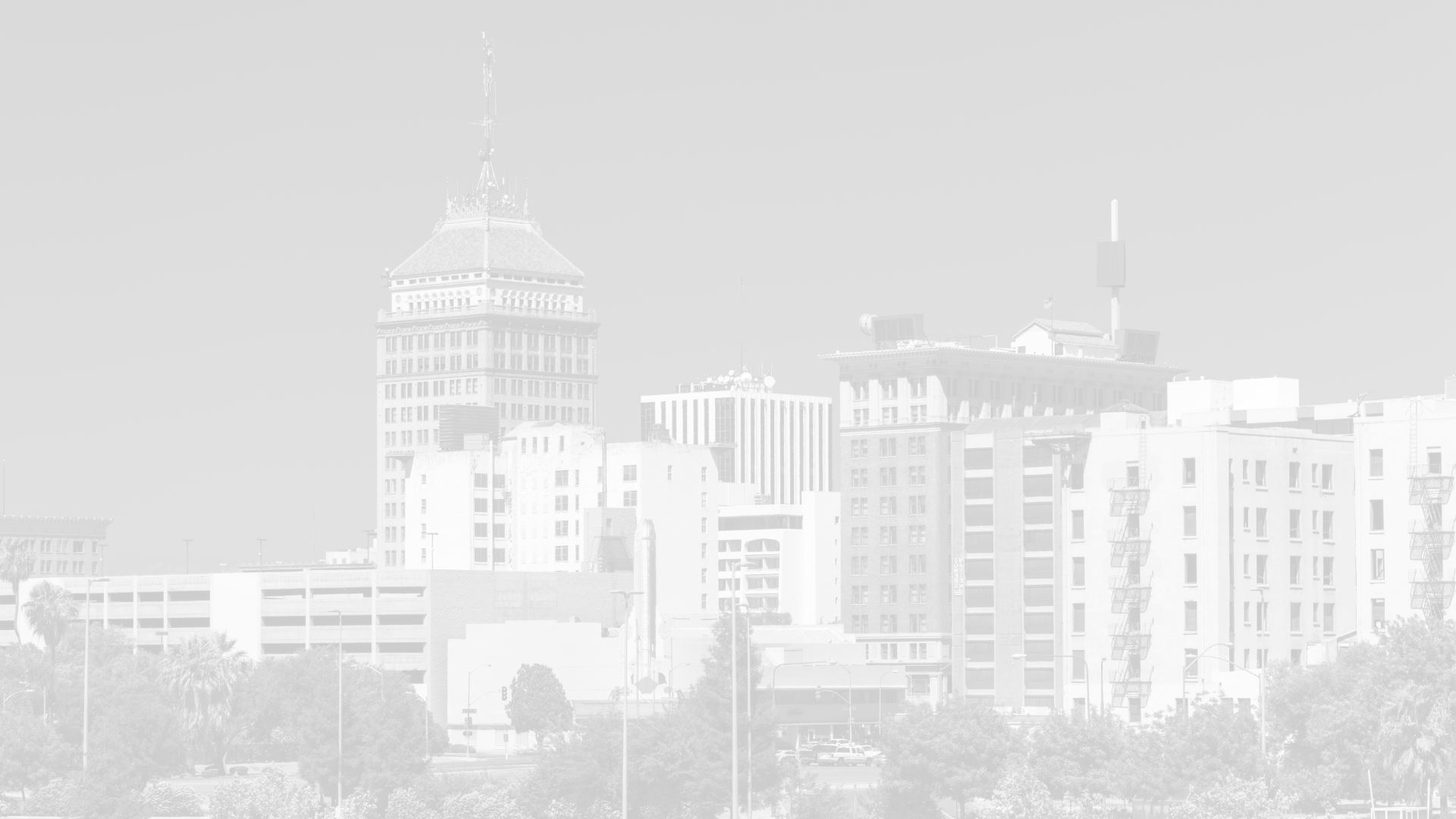 Benefits Of Hiring
Fowler | Helsel | Vogt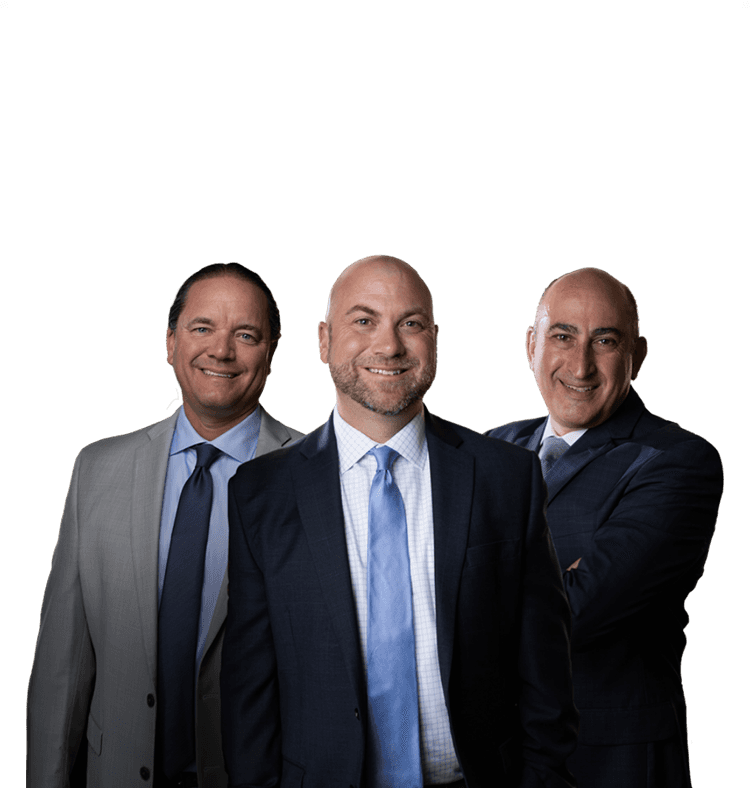 No Fee Until We Win Guarantee

Our contingency fee agreement means that you don't have to pay until we will your case.

Highly Recommended

We are highly rated and recommended in our community.

Free Consultations

Call our office today for a complimentary consultation.

Backed by Experience

We have extensive experience and knowledge under our belt helping the injured.

A Focus on Results

Our goal is to achieve the best possible result efficiently and economically.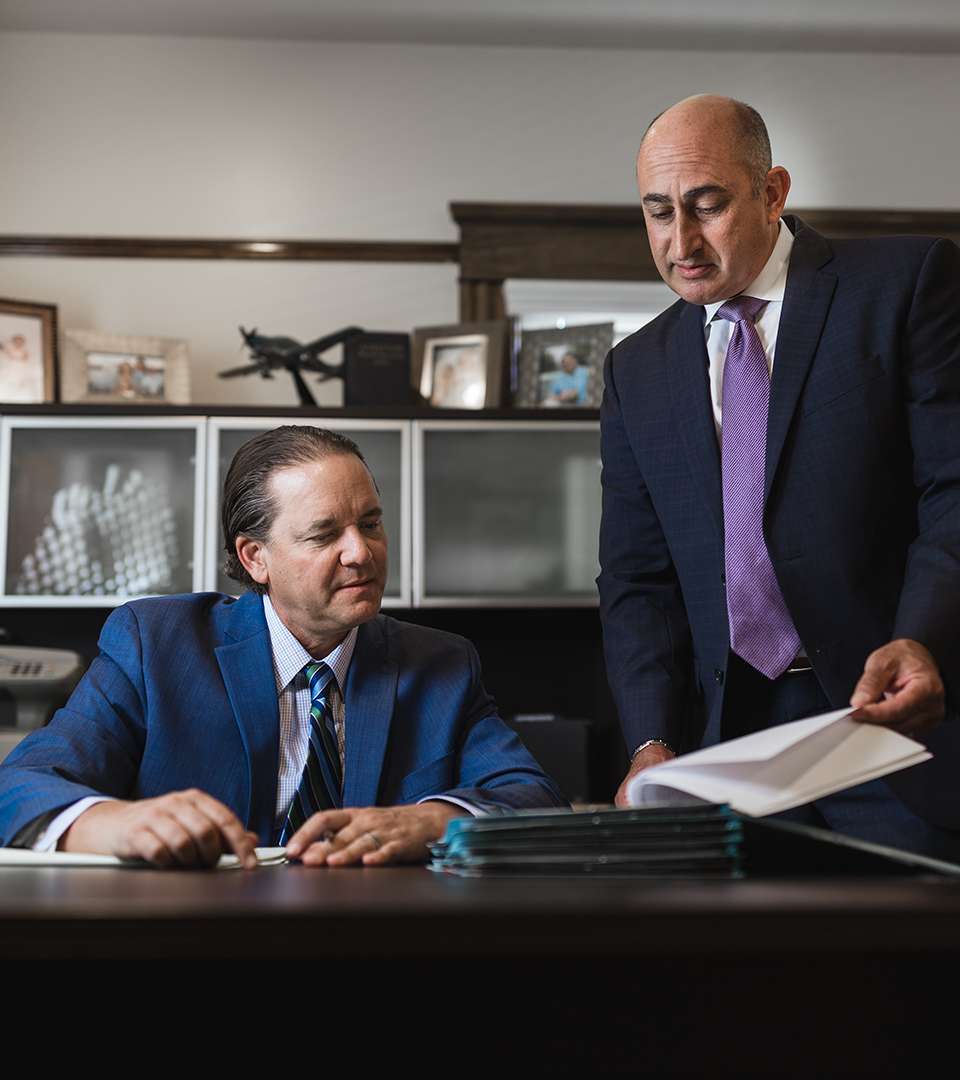 Top 3 Reasons to Hire a Personal Injury Lawyer
Experience:
Liability laws and insurance company interference are two of the greatest obstacles when managing a personal injury claim. You need to know how legalities will affect your case, what the opposition will likely do in response, and more. Hiring a personal injury attorney turns all of their experiences with these complex matters into your own when you allow them to act on your behalf throughout your claim.
Accuracy:
You deserve full compensation after being hurt in an accident that was not your fault or after losing a loved one. To make certain you are demanding a fair and maximized amount of compensation, hire a personal injury lawyer who can use years of experience to accurately calculate your past, current, and future damages.
Confidence:
Perhaps the most important reason to hire a personal injury lawyer is to give yourself confidence in your claim. As your chosen attorneys, it is our goal to deliver representation that is so effective and professional that you feel comfortable letting us manage your case while you focus on resting.
We can't change what happened to you or take away your pain, but we promise to fight relentlessly for your justice. Talk to an attorney today and learn about our no-fee guarantee.
Car Accidents

A: Being involved in a car accident is a frightening experience; if you were injured in the accident, you may be wondering how you will be able to afford your medical bills and day-to-day expenses while you are out of work. Who is responsible for your damages, including the pain and suffering you have been through? Our firm fights to hold negligent motorists accountable, seeking fair and rightful compensation for victims and their loved ones. We help victims of all types of car accidents, including those involving distracted or drunk drivers, head-on collisions, rear-end collisions, sideswipes, multiple-vehicle crashes, and more. Our team is prepared to thoroughly investigate your case in order to establish liability and aggressively pursue the maximum compensation you are owed. Learn more about how our car accident attorneys can help you with your personal injury claim here on our website, or contact us today for a free consultation.

Truck Accidents

A: Truck accidents are some of the most devastating of all motor vehicle accidents. Victims often suffer serious, life-altering injuries, including traumatic brain injuries, spinal cord damage, and other catastrophic injuries. Sadly, truck accidents are often fatal. If you or a loved one was involved in an accident with a delivery truck, tractor-trailer, semi-truck, or another commercial vehicle, our firm stands ready to fight for you. We aggressively pursue just settlements and verdicts on behalf of our clients and have taken on many major trucking companies and their insurance providers. We know that you need compensation for not only your immediate medical needs but your ongoing care and future lost wages, as well. When pursuing these cases, we take into account all of your damages, present, and future. Our team has recovered millions of dollars on behalf of injured individuals and the loved ones of those wrongfully killed in Fresno and throughout the surrounding areas; learn how we can help you with your truck accident case today.

Catastrophic Injuries

A: Catastrophic injuries—such as traumatic brain injuries, spinal cord injuries, amputation, paralysis, and even dog bite injuries—are life-altering in nature. These injuries have an immense impact not only on the victims but on the victim's family members and loved ones, as well. The total lifetime cost of catastrophic injuries is staggering, as many victims will require months, years, or even a lifetime of care. At Fowler | Helsel | Vogt, we understand the complexity of these types of cases—and we know how to fight for the full, fair compensation you are owed. We have helped numerous catastrophic injury victims successfully secure financial recovery for medical bills, lost income, and pain and suffering. In fact, our attorneys have successfully recovered millions of dollars on behalf of injury victims, including the victims of severe catastrophic injuries. We invite you to learn more about our catastrophic injury practice here on our website or contact us to learn how we can assist you with your case.

Wrongful Death

A: There is nothing more tragic than the loss of a loved one. When your loved one's death could have—and should have—been prevented, it can leave family members and loved ones experiencing a great deal of pain, anger, and grief. You need answers and you need justice. At Fowler | Helsel | Vogt, we know that nothing can ever make up for your loss. If you are seeking a wrongful death attorney, we are truly sorry for the situation you are in, and we want to help. Our team can help you understand your legal options and aggressively take on the at-fault person or party. A wrongful death claim allows you to recover compensation for unexpected expenses you have incurred, including medical bills and funeral costs. It also allows you to seek relief for lost income and support, emotional distress, and more. While such compensation does not negate what you have been through, it can allow you the ability to focus on healing without worrying about unanticipated financial burdens and provide a much-needed sense of justice.