Fresno Boating Accident Attorney
Recreational Boating & Personal Watercraft Accidents
With an abundance of nearby lakes and rivers, many residents of Fresno and the nearby communities enjoy recreational boating. But a day out on the water can quickly go wrong when others are negligent, careless, or downright reckless.
If you were injured or if someone you love tragically passed away due to a boating accident in or near Fresno, turn to the personal injury team at Fowler | Helsel | Vogt. For more than four decades, our attorneys have been standing up for victims of serious accidents, including all types of recreational boat and personal watercraft collisions. We have helped catastrophically injured individuals and the families of those wrongfully killed seek justice and recover the fair compensation they were owed. Our team is known for its aggressive approach to litigation—an approach that has helped our firm recover millions of dollars in compensation for our clients.
If you or a loved one was involved in a serious accident, contact the Fresno boating accident attorneys at Fowler | Helsel | Vogt today for a free, no-obligation consultation: (559) 900-1280.
Types of Boating Accidents
We have helped victims of all types of recreational boating accidents, including—but not limited to—those involving:
Speedboats
Motorboats
Pontoon boats
Houseboats
Manually powered boats (kayaks, rowboats, etc.)
Rental boats and watercraft
Jet Skis, Sea-Doos, and WaveRunners
Waterskiing, wakeboarding, and tubing
Marina/dock accidents
Alcohol/intoxication
Boat/watercraft defects
Faulty machinery and equipment, including safety devices
Swimmers/people in the water
Grounding
Regardless of how complex your situation may be or how challenging your case seems, our Fresno boating accident attorneys are here to help. We have the necessary resources to fully investigate and litigate your claim and are prepared to aggressively seek the maximum compensation you are owed for your injuries and damages.
How Do Boating Accidents Happen?
Recreational boating accidents are far more common than many people realize. These accidents occur due to a wide variety of factors, most of them stemming from negligence.
Some of the most common causes of boating accidents include:
Excessive Speeds: Boaters and personal watercraft operators who travel at high speeds have less time to react to obstacles in the water, including other boats/watercraft, waterskiers/wakeboarders, swimmers, buoys, and sandbars.
Operator Inexperience: Inexperienced—or even underaged—boat operators may be less equipped to handle a boat, Jet Ski, or other type of watercraft. This could lead to a serious collision, resulting in devastating injuries or death.
Inattention: Due to the relatively relaxed setting, many boaters fail to pay proper attention when operating various watercraft. Distracted or inattentive boating can be extremely dangerous, however. In some cases, it may even be fatal.
Intoxication: It's no surprise that alcohol is a common factor in many boating accidents. Just like driving a car while drunk, however, operating a boat while under the influence of alcohol or drugs can lead to deadly collisions.
Hazardous Waters: Unsafe weather conditions, rough waters, and difficult-to-see hazards in the water, such as hidden sandbars, can all cause devastating boating accidents, especially when boat operators are inexperienced, intoxicated, or otherwise impaired.
Navigational Rules Violations: Boaters are expected to know and follow all applicable navigational rules depending on the waterway on which they are operating. Failure to follow these rules can result in serious accidents.
Equipment Failure: Sometimes, defective machinery or faulty equipment can lead to or worsen an accident. Examples include watercraft that are missing key components or safety features, as well as defective lifejackets or engine parts.
Pinpointing the cause of the accident is a critical element of your claim, as it allows our attorneys to uncover how the incident occurred and, most importantly, who is responsible. This, in turn, allows us to begin preparing your claim, gathering supporting evidence, and negotiating with the liable insurance company.
Call (559) 900-1280 or contact us online to get started with a complimentary case evaluation.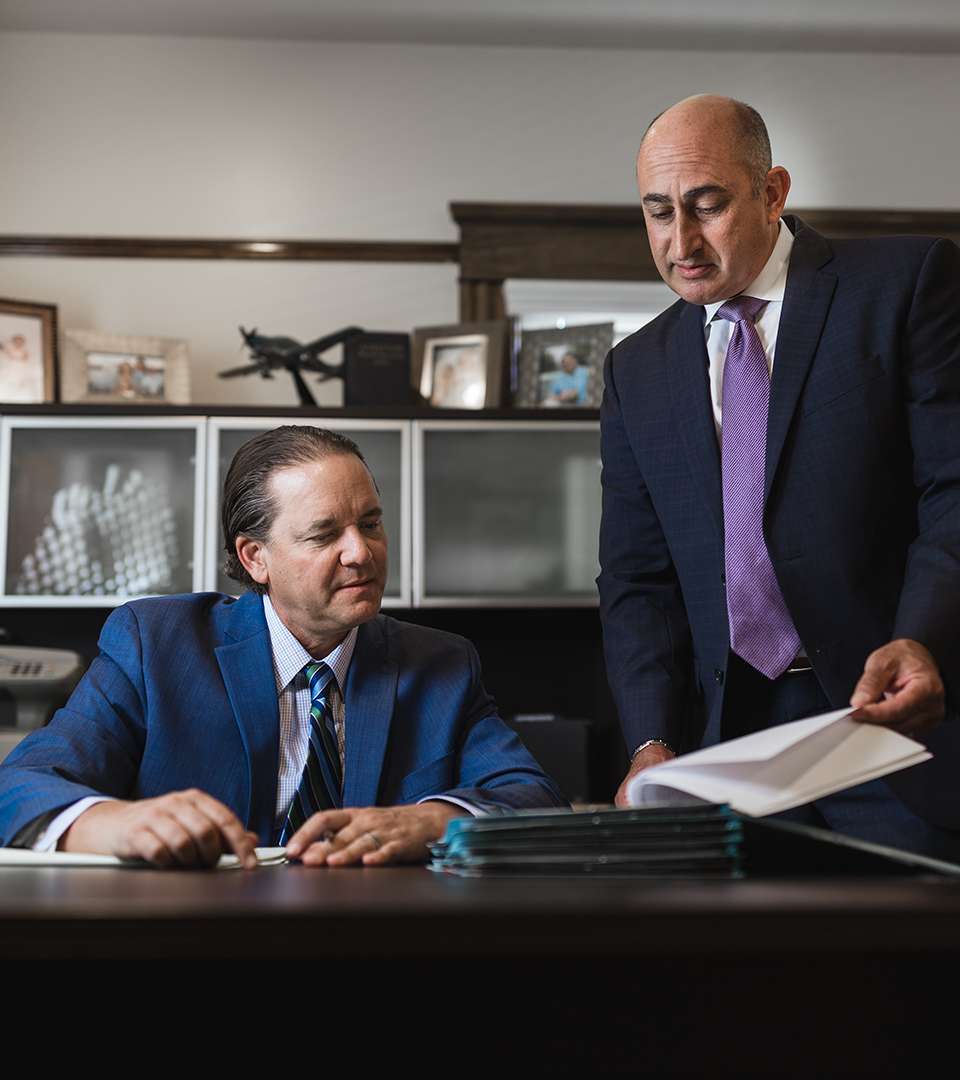 Who Is Liable for Damages?
Determining who is liable for your damages—such as your medical expenses, lost wages, and pain and suffering—depends on how the accident occurred and who was the at-fault party. In some cases, underlying factors may also be at play.
For example, if you were injured while swimming by someone who was carelessly operating a Jet Ski, you would likely have grounds to file a personal injury claim against the Jet Ski operator. If it is discovered that the Jet Ski was a rental that had been poorly maintained and needed repairs due to defective components, you could also have a claim against the company that rented out the Jet Ski. You may even have a claim against the manufacturer that created the defective components (or the Jet Ski manufacturer itself).
Because these cases can quickly become very complex, it is critical that you reach out to an experienced personal injury lawyer, like those at Fowler | Helsel | Vogt, for help with your claim. Our Fresno boat accident attorneys have extensive experience handling all types of boating accident cases and can guide you through the process of seeking fair financial compensation for your losses.
Boating accidents tend to result in severe, life-altering injuries, drownings, and death. At Fowler | Helsel | Vogt, we understand the immense impact these incidents have, both on victims and their families. Our entire team is here to help you get back on your feet. We truly care about our clients, which is why we are committed to providing caring and attentive legal service backed by a tireless approach to negotiation and litigation. Our goal is to recover the highest possible settlement or verdict on your behalf so that you can begin to heal and move forward with your life.
We are known in the community for our dedication to our clients, along with our long history of success. We invite you to read our reviews to learn what others are saying about Fowler | Helsel | Vogt or get in touch with us directly to speak to a member of our team about your legal options.