Rideshare Uber Lyft Injury
Uber & Lyft Accident Lawyers in Fresno
Fighting for the Fair Compensation You Deserve
Being involved in any motor vehicle accident is a frightening experience. After an accident with an Uber, Lyft, or another type of rideshare vehicle, you are likely to have a number of questions regarding your rights and legal options. Some questions you will likely ask include:
Who is liable for your injuries, medical bills, and other damages
Can you sue Uber or Lyft after the accident?
Will you need an attorney?
Here at Fowler | Helsel | Vogt, we can help, our Fresno Uber and Lyft accident attorneys understand the complex and relatively new laws governing rideshare accident claims, and we can help you navigate this process. Depending on the circumstances of the accident, whether you yourself have been injured or have lost a loved one, and other factors, you could be entitled to financial compensation through the rideshare driver's insurance provider, the rideshare company itself, a third party, or some combination of these. To learn more, reach out to our team today and request a free initial consultation at no obligation to you. Should you choose to work with our firm, we do not charge any attorneys' fees unless we successfully recover compensation on your behalf.
Call our office at (559) 900-1280 or submit an online contact form today to get started.
Do Uber & Lyft Offer Insurance Coverage for Accidents Caused by Their Drivers?
In short, yes; both Uber and Lyft offer insurance coverage for collisions and accidents caused by their drivers. However, this coverage only comes into play when the at-fault driver's own insurance policy has been exhausted. Additionally, the specific details of the accident will determine what type and amount of coverage is available to injured victims. It is also important to note that because neither Uber nor Lyft classify their drivers as "employees" but, rather, as "independent contractors," they have considerable legal ability to deny liability after an accident and may dispute your claim. However, under California's relatively new AB-5 law, this could become more difficult for Uber, Lyft, and other rideshare companies to do.
That being said, if you were involved in an accident with an Uber or Lyft driver, you could be entitled to the following compensation:
Up to $50,000 in bodily injury per person and up to $100,000 in bodily injury per accident when the driver has the app turned on but has not accepted a ride
Up to $30,000 in property damage per accident when the driver has the app turned on but has not yet accepted a ride
Up to $1 million in bodily injury, death, and property damage when the driver has the app turned on and has accepted a ride (with or without a passenger)
When an Uber or Lyft driver does not have the app turned on, he or she is not covered by the rideshare company's insurance. If you were involved in an accident with a rideshare driver who was not actively driving for his or her company, you can still seek compensation by filing a claim against the driver's private auto insurance provider.
Contact us online or call (559) 900-1280 today for a free consultation.
Who Is Covered in the Event of an Accident with an Uber or Lyft?
Both Uber and Lyft offer coverage for anyone involved in the accident, including passengers, motorists and occupants in other vehicles, pedestrians, bicyclists, etc. This coverage also extends to rideshare drivers in certain circumstances; first, an injured rideshare driver will need to file a claim with their own insurance provider. If the driver does not have a rideshare endorsement on their policy, this claim will be denied, as the driver was operating the vehicle in a commercial capacity at the time of the accident, therefore voiding their coverage. Once the claim is denied, Uber or Lyft's coverage will typically apply.
$750,000 Rear-End Collision

Multiple Car Pile Up Results in $750,000 Recovery for Client.

$300,000 Uninsured Motorist Claim
Vehicle Accident

An injured driver and passenger of a vehicle were T-boned by an uninsured driver. FHV's clients were able to pay their hospital bills and other medical bills, while still receiving compensation for their pain and suffering.

$100,000 Rear-End Collision
$100,000 Drunk Driving Accident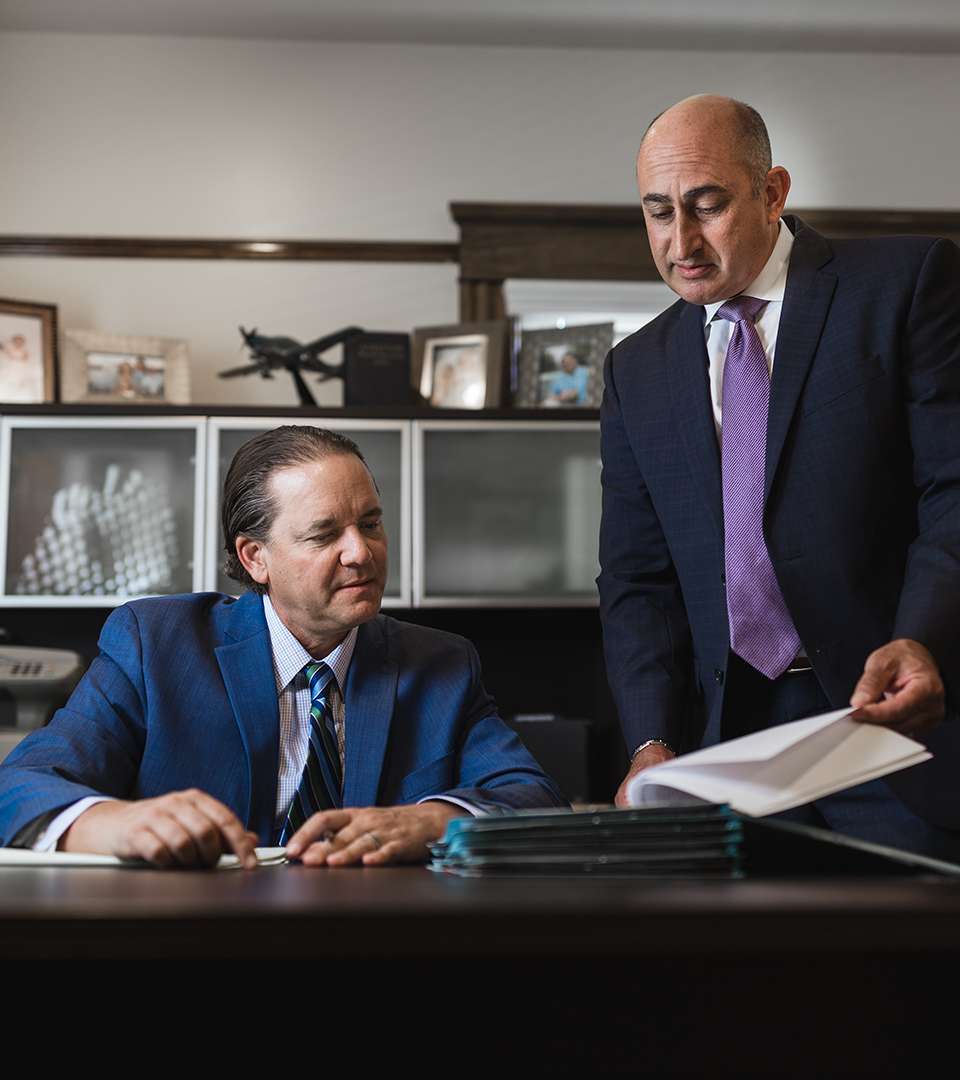 Importance of an Attorney for A Fresno Uber or Lyft Accident
If you were involved in an accident with any rideshare vehicle in Fresno or the surrounding areas, it's a good idea to contact an attorney who has experience with these types of claims. Though the process may be similar, Uber and Lyft accident claims are not like typical car accident claims. There are many specific statutes and gray areas when it comes to receiving compensation after a rideshare accident; working with a lawyer who understands the process and legal precedents involved can make all the difference in the outcome of your case.
At Fowler | Helsel | Vogt, we are fully prepared to guide you through this process. Our Fresno Uber and Lyft accident attorneys have handled numerous rideshare claims on behalf of injured victims and know how to seek the maximum compensation you deserve. Our firm has recovered millions of dollars for our clients, and are ready to fight for you.
We've Helped Recover Millions on Behalf of Victims Just Like You. Don't Wait, Get Help Today!
Schedule your free consultation or call us at (559) 900-1280.