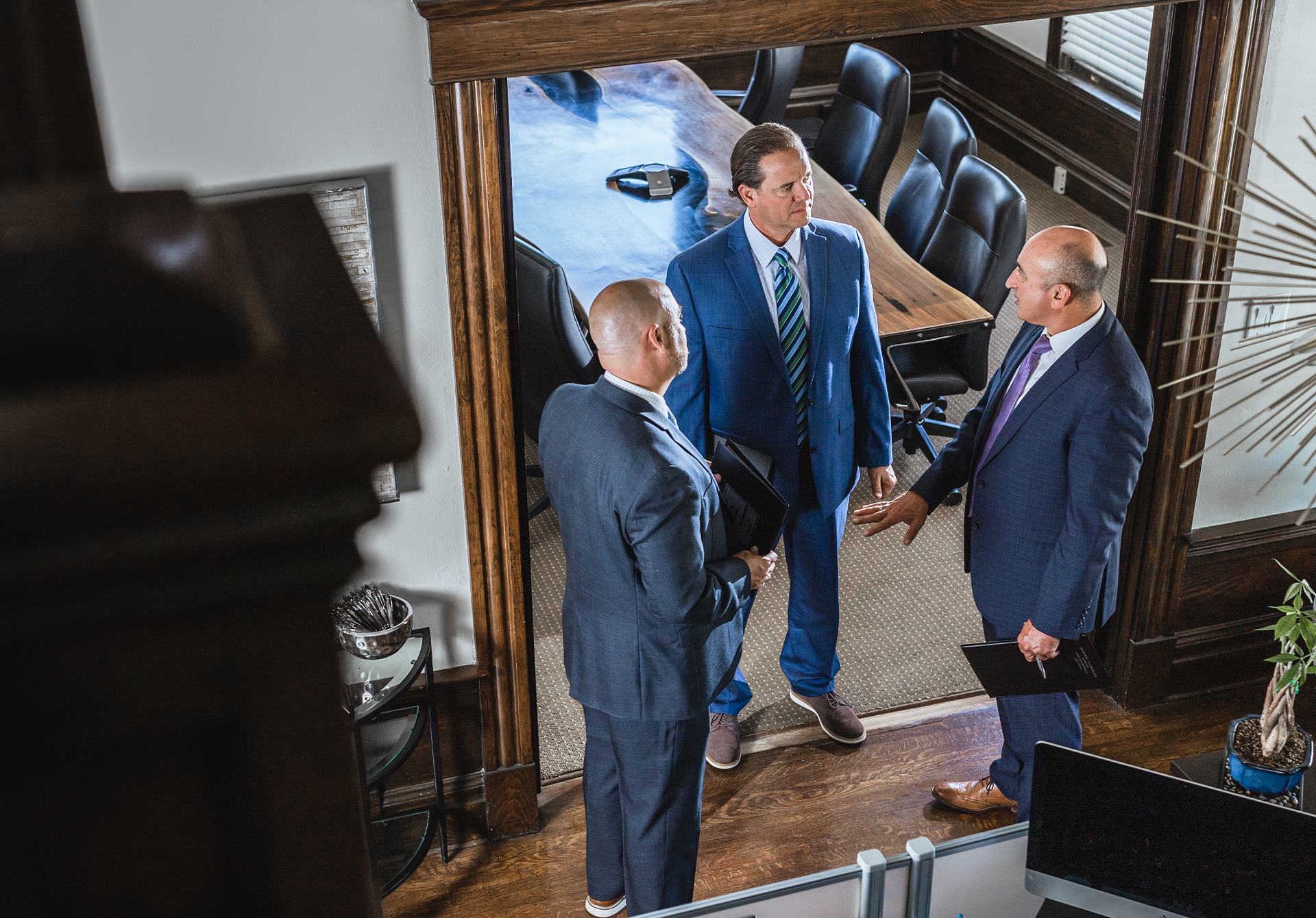 Fresno Car Accident Attorney
Compassionate & Tenacious Representation
Dedicated Car Accident Attorneys
Award-winning counsel
Free consultations
40+ years of combined experience
Millions recovered
$750,000 Rear-End Collision

Multiple Car Pile Up Results in $750,000 Recovery for Client.

$300,000 Uninsured Motorist Claim
Vehicle Accident

An injured driver and passenger of a vehicle were T-boned by an uninsured driver. FHV's clients were able to pay their hospital bills and other medical bills, while still receiving compensation for their pain and suffering.

$100,000 Rear-End Collision
$100,000 Drunk Driving Accident
Representation You Can Trust
Car accidents are by far the most common source of personal injury lawsuits. From outstanding medical bills to a lifetime of future medical care, our auto accident attorneys understand the financial impact and extreme emotional toll such incidents can have on an individual and their family.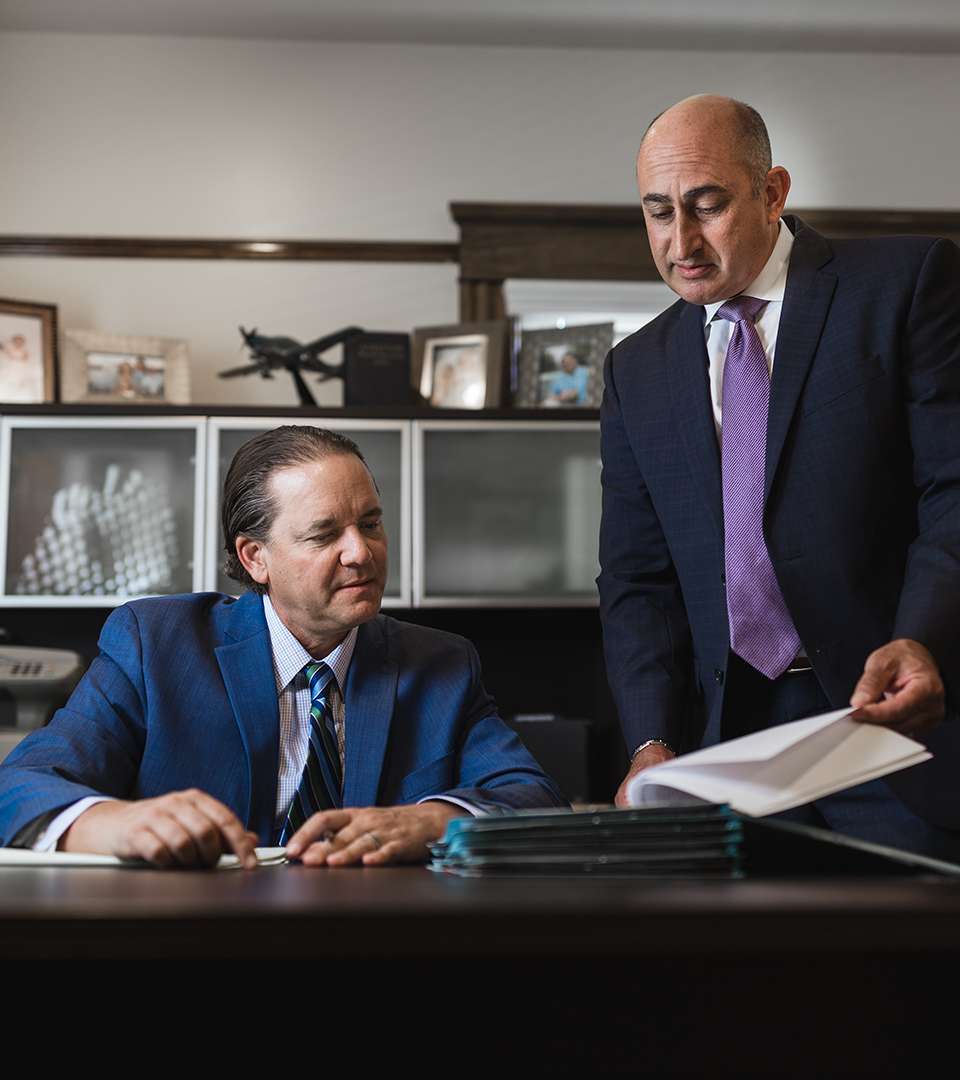 Common Causes of Car Accidents
The most common causes of car accidents are reckless driving behaviors such as committing traffic violations, driving under the influence of alcohol or drugs, or using a cell phone behind the wheel.
However, car accidents can also be caused by third-party negligence. For example, a collision can result because a road is not well-maintained or because a part of the vehicle is defective. In these cases, it's possible for someone other than a driver to be held liable for collision damages.
Car accidents can be caused by:
Reckless driving such as driving too fast or weaving in and out of traffic.
Traffic violations
Cellphone use (such as texting) and distracted driving
Drug/alcohol intoxication
Inadequate road maintenance
Misleading road signs
Vehicle defects
What to Do After a Car Accident
The time following the impact of a collision is frightening, confusing, and overwhelming. In these moments, it is important to remember to stay calm and focus on what will most help your eventual recovery.
After a car accident, you should take these steps:
Call first responders and get medical attention as soon as possible. Everyone should check for injuries and signs of shock. If there are apparent injuries, these individuals should be taken to the emergency room as soon as possible. If injuries are minor or not apparent at the moment, make sure you see a doctor as soon as possible. Regardless of whether there are injuries, call the police to the scene.
Take pictures of the accident scene and make a note of contact information from the other driver and any witnesses. You can use your smartphone to document the scene of the accident, all injuries, and the vehicles. This will help protect evidence to build your case. These pictures should be from different distances and angles.
File a police report. You will want to file a police report, even if the accident appears minor. This will prove essential for your case.
Contact our Fresno car accident attorneys. You are likely wondering whether you even need an attorney. Work with an experienced car accident attorney to determine what damages you may be eligible to collect. Compensation can include medical bills, lost wages, loss of earning capacity, and a diminished quality of life.
How to Build a Car Accident Case
Following the immediate aftermath of a car accident, you will need to begin taking steps to build your case. Recovering compensation for collision damages involves negotiating with the at-fault driver's insurance company.
You should have pictures of the accident scene, the other driver's contact and insurance information, and a police report available to you. Beyond this initial evidence collection, you will need to continue gathering information about the collision and your injuries. This diligence on your part is essential to begin establishing your claim.
Saved medical records and bills will demonstrate how the collision impacted you physically and financially. Taking pictures of the progression of your injuries can also be helpful.
To recover additional evidence, our car accident lawyers in Fresno can assist you. This may include acquiring traffic camera footage, witness accounts, input from experts, and other items you may not be able to get on your own. We can also help compile these pieces of evidence into a strong case and recover the compensation you deserve.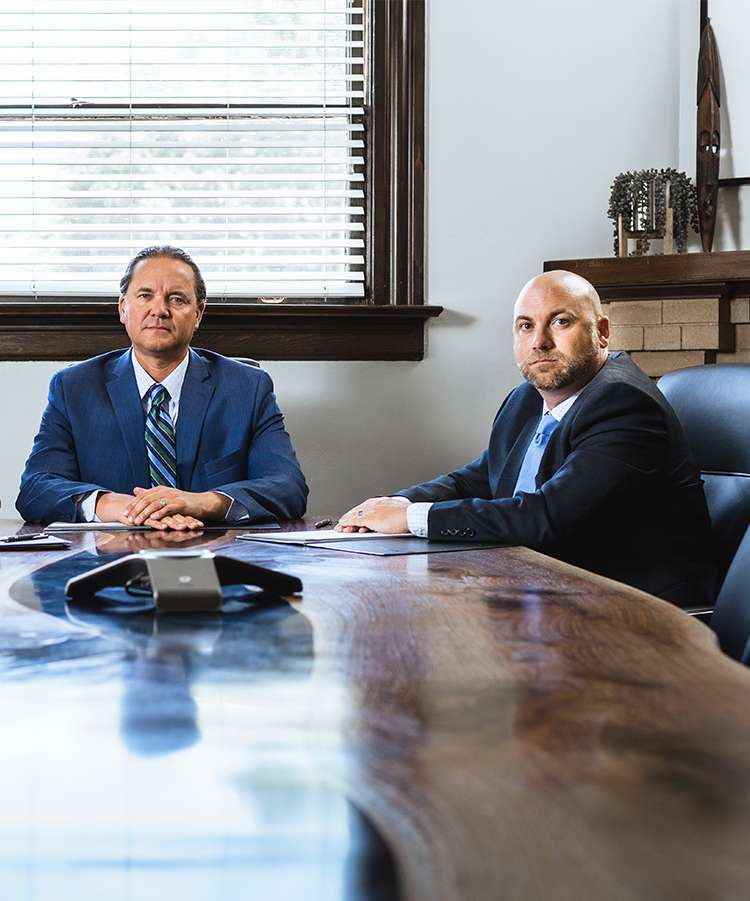 What is the Time Limit to File a Car Accident Lawsuit in California?
After a car accident, it may take time to get your thoughts together and even realize that you should sue. You do, however, have a time limit to sue after a car accident in California. The time limit for filing a lawsuit for compensation is two years, according to the California Code of Civil Procedure Section 335.1. — that includes the time limit to contact an accident lawyer, go to court, and file a lawsuit due to the harm or loss. The time limit begins at the date that the accident occurred.
If anyone was injured in the car accident, whether it was the driver, a passenger, or a pedestrian, they will need to get their lawsuit filed within two years from the date that the accident took place.
Why You Should Hire an Auto Accident Lawyer After a Crash
The aftermath of a serious car accident can be extremely painful, emotionally overwhelming, and traumatic. If you have suffered a significant injury, it can be difficult to focus on the recovery process when you must deal with insurance companies or file a personal injury lawsuit against the at-fault driver. That is why it is important to hire an experienced auto accident lawyer to protect your rights and best interests throughout the legal process, while you make the best possible recovery from injury.
Though the thought of seeking legal assistance might be intimidating, the following are several benefits of hiring a car accident attorney immediately after a collision:
Experience – A knowledgeable and skilled attorney understands the laws and procedures associated with car accidents and personal injury cases. Your lawyer can guide you through the complexities of the legal system, handle all the necessary paperwork, and ensure you meet all the deadlines.
Crash investigation – On your behalf, your lawyer can thoroughly investigate the accident, gather and analyze evidence, hire accident reconstruction experts, and prove the other driver's negligence.
Negotiation with insurance companies – Although insurers appear to act in your best interests, they do not. Insurance adjusters are committed to saving their company money, which means getting you to agree to a low settlement claim. Your attorney can determine the exact value of your claim and protect you against "bad faith tactics" to help you recover your entitled settlement.
Contingency fee basis – Auto accident lawyers often work on a "contingency fee basis," which means you do not pay anything upfront until you win your case. So, you do not have to worry about having enough money to pay for an attorney.
Fowler | Helsel | Vogt has significant experience handling claims arising from:
Automobile accidents
Trucking / tractor-trailer accidents
Boating accidents
Our aggressive team of attorneys is prepared to fight for your rights and work to maximize your financial recovery while maintaining a delicate understanding of your emotions. Our Fresno car accident attorneys have substantial experience in managing all aspects of personal injury cases, from the negotiation and analysis of insurance issues to the eventual litigation in court. We are also equipped to handle the complicated insurance matters that arise in Uber and Lyft accident cases.
How Our Fresno Car Accident Attorneys Can Help
We can help you recover damages for losses suffered as a result of the accident, such as:
Property damage, including damage to your vehicle
Pain and suffering
Out-of-pocket expenses you have paid
Emotional pain and distress
Healthcare costs
Disability and disfigurement
Loss of income / ability to earn income
Loss of consortium
When you need a lawyer who is dedicated to your case, choose our car accident attorney in Fresno, CA.
Car Accident FAQ:
What if I wasn't wearing a seatbelt?
If you were involved in a car accident without wearing a seat belt in California, you can still receive compensation. However, your compensation may be reduced if it is found that your failure to wear a seat belt contributed to the severity of your injuries. California is a comparative negligence state, and fault and liability can be divided among multiple parties in a car accident. This means that if you were partially at fault for your injuries because you were not wearing a seat belt, the compensation you receive may be reduced by the percentage of fault assigned to you. For example, if your damages were $100,000 but you were found to be 25% at fault for not wearing a seat belt, your compensation may be reduced to $75,000.
How long does it take to settle a car accident lawsuit?
The length of time it takes to settle a car accident lawsuit can vary widely depending on the specific circumstances of the case. Factors that can affect the timeline include the complexity of the case, the severity of the injuries, the amount of damages being sought, and the willingness of the parties to negotiate.
In some cases, a car accident lawsuit may be settled within a few months through negotiation or mediation. However, if the case goes to trial, it could take several years to reach a resolution. Insurance companies may also prolong the settlement process by disputing liability, questioning the extent of the injuries, or offering low settlement amounts. While the timeline for settling a car accident lawsuit can be unpredictable, it's usually in your best interest to be patient and allow your attorney to negotiate for the best possible outcome. Your attorney can advise you on the expected timeline based on the specifics of your case and keep you informed of any updates as they arise.
What if the other driver fled the scene of the accident?
Yes, you can receive compensation after a hit and run accident in California. California law requires all drivers to carry uninsured motorist coverage, which can provide compensation in the event of a hit and run accident. You should report the accident to the police, seek medical attention, contact your insurance company, and consult with a personal injury attorney who can help you navigate the claims process. The amount of compensation you receive will depend on the specifics of your case, and working with an experienced attorney can help ensure that you receive the maximum compensation available.
Get Started on Your Claim Today
Each Fresno car accident lawyer on our team at Fowler | Helsel | Vogt is dedicated to defending our clients. We are prepared to represent you in negotiations with the insurance company, but we always treat every case as if it were ultimately headed for trial, allowing us a strategic advantage for your case.
If you or a loved one has been injured on the roads and freeways of California or if you have lost a loved one in an accident, our team of attorneys at Fowler | Helsel | Vogt can protect you and your family's rights. We can help you seek the outcome your desire.
We invite you to contact our car accident attorney in Fresno, CA today at (559) 900-1280 to schedule your free case consultation.