Fresno Catastrophic Injury Lawyers
Knowledgeable & Dedicated Attorneys
At Fowler | Helsel | Vogt, we have represented countless injured victims and their families throughout Fresno, and we have come to see the strain and anguish they face in the aftermath of an accident. Whether you were injured in a car accident, truck accident, or on someone else's property, the experience can be traumatic and costly. If you or a loved one has suffered a catastrophic injury, you may be able to file a claim for your injuries with our help.
Most of these injuries require ongoing medical care, which can be factored into the compensation settlement you receive. You and your family should not have to shoulder the financial burden of an accident caused by someone else. Hold the responsible person or party accountable by filing a personal injury claim as soon as possible.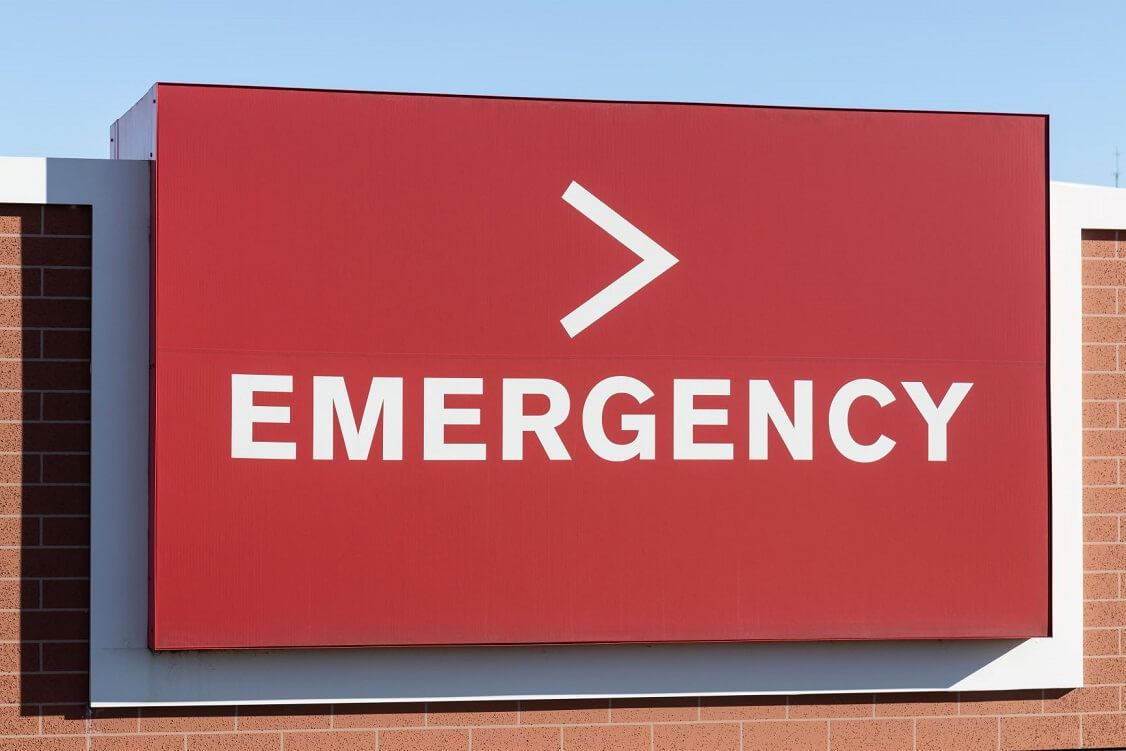 Common Types of Catastrophic Injuries
While many victims walk away with minor injuries, others aren't so fortunate. Sometimes, the impact of an accident—or the gross level of negligence and conduct of another person—can lead to injuries so catastrophic that they have the potential to change someone's life. These changes not only affect the victim but each of their loved ones, as well.
A catastrophic injury is a severe and often life-altering injury that results in a significant and lasting impact on an individual's physical or cognitive abilities. These injuries typically have profound and long-lasting consequences, leading to disabilities that may require extensive medical treatment, rehabilitation, and lifelong care. Catastrophic injuries can occur suddenly and are often associated with accidents, trauma, or medical conditions.
Some of the common catastrophic injuries sustained by our clients include:
Spinal cord injuries: Spinal cord injuries are categorized as either complete or incomplete, depending on the location and severity of the injury. A complete spinal cord injury occurs when the injury is so severe, it completely disrupts all communication between the nerves and the brain. Complete spinal cord injuries typically result in total paralysis, either from the neck or waist down, depending on the location of the injury. In contrast, victims of incomplete spinal cord injuries may retain some degree of movement, functioning, and sensation. Again, the effects of an incomplete spinal cord injury depend on the location and severity of the injury.
Traumatic brain injuries: Traumatic brain injuries, or TBIs, are very serious catastrophic injuries, often resulting in partial or total cognitive limitations. TBIs result from a variety of accidents, including motor vehicle accidents and slip and falls, among others. They range from relatively mild (e.g. concussions) to very severe, with the effects of the injury depending on its severity. In any case, TBI victims will typically require extensive medical treatment and ongoing care. In severe cases, victims and their families/loved ones will face a lifetime of challenges and a long, uphill battle to recovery. Full recovery may not be possible.
Burn injuries: Severe burns are not only extremely painful, but they also often leave lasting emotional trauma and physical disfiguration. Catastrophic burn injuries, typically those categorized as second- or third-degree burns, require extensive medical treatment, such as skin grafting surgery, rehabilitation, pain management, and more. Victims may find themselves facing unexpected financial challenges—including costly medical bills—in addition to the many physical and emotional hardships brought on by severe burns. When someone else is at fault for the accident that caused the burn injuries, victims can seek restitution and recovery for their damages, including medical bills, lost wages, pain and suffering, emotional distress, and more.
Amputation: The loss of a limb or extremity is considered a catastrophic event. Amputation can be accidental in nature or a medical necessity as a result of severe damage to the affected area of the body. Amputation often results from motor vehicle accidents, work-related accidents, and other traumatic events. Victims will undoubtedly face a long, arduous road to recovery, one that is paved with extensive medical treatment and ongoing care. A personal injury claim can allow victims to recover compensation for the cost of this treatment, as well as the expenses associated with prosthetics, modifications to a home or vehicle, lost wages, and pain and suffering.
Organ Damage: Injuries that cause severe damage to vital organs like the heart, lungs, liver, or kidneys can be considered catastrophic due to the critical functions these organs perform in the body. Such injuries can result from trauma, infections, or chronic medical conditions. For example, a heart attack leading to significant cardiac muscle damage, severe lung damage from smoke inhalation in a fire, advanced liver disease, or kidney failure can all be considered catastrophic. These injuries may necessitate immediate surgical interventions, organ transplants, or lifelong medical management, often involving medications, dialysis, or continuous monitoring.
Multiple Fractures: Extensive fractures throughout the body, particularly those involving the spine, pelvis, or multiple long bones, can have a profound impact on an individual's life. These fractures often result from high-impact accidents, such as car crashes or falls from great heights. In addition to the pain and discomfort, individuals with multiple fractures may experience chronic pain, limited mobility, and difficulty performing daily activities. They may require multiple surgeries, including the insertion of hardware like pins or plates, and extensive rehabilitation to regain function and mobility.
Vision or Hearing Loss: Catastrophic injuries can also encompass complete or partial loss of vision or hearing. Such sensory impairments can dramatically alter an individual's daily life. Vision loss can lead to challenges with navigation, reading, and recognizing faces, while hearing loss can make communication difficult. These injuries can result from traumatic incidents, diseases, or age-related conditions. Treatment options for vision loss may include corrective lenses, surgery, or visual aids, while hearing loss may be managed with hearing aids or cochlear implants, depending on the severity.
Severe Soft Tissue Injuries: Injuries to muscles, tendons, and ligaments that result in significant loss of function and chronic pain can be classified as catastrophic. These injuries often occur in accidents, sports-related incidents, or due to repetitive strain. Severe soft tissue injuries may require surgical repair, followed by extensive physical therapy and rehabilitation. In some cases, individuals may experience ongoing pain and limitations in their range of motion, impacting their ability to perform everyday tasks or participate in activities they once enjoyed.
Severe Neck or Back Injuries: Injuries to the neck or back, such as herniated discs or fractures of the vertebrae, can have lasting consequences. These injuries can result from accidents, falls, or degenerative conditions. Chronic pain, limited mobility, and nerve damage are common outcomes. Treatment may involve surgery, physical therapy, pain management strategies, and assistive devices like braces or mobility aids. Individuals with severe neck or back injuries often face challenges with activities like walking, sitting, or lifting objects.
Severe Organ Failure: Catastrophic medical conditions like end-stage heart failure, severe respiratory disorders, or advanced stages of cancer can be life-threatening and significantly impact an individual's health and quality of life. These conditions often require complex and ongoing medical treatment, which may include organ transplants, chemotherapy, radiation therapy, or mechanical ventilation. Managing these conditions can be emotionally and physically taxing, and individuals may require extensive support from healthcare professionals and loved ones to maintain their well-being.
For more information about how we can be of assistance to you in pursuing compensation, please contact us today to schedule a free consultation.
How Our Fresno Catastrophic Injury Lawyers Can Help
We pride ourselves in offering client-focused legal representation from start to finish. Our small size allows us to offer our clients the personal touch, accessibility, and cost efficiency that is hard to find at larger firms. Our team of Fresno catastrophic injury attorneys prepares each case as if it were going to trial, so when you hire us to handle your case, you will be sending a strong message to the opposing side.
We will guide you through the claims-filing process and do everything possible to obtain the maximum compensation possible for your injuries. We offer free case evaluations to all of our potential clients in order to gain a better understanding of the specific needs of our clients. We serve clients in Fresno and throughout California.
$650,000 Burn Injury

The driver suffered severe burns due to a salvaged vehicle catching on fire. Settled to the plaintiff for damages.

$650,000 Vehicle Fire

Salvage vehicle catches fire, severe burns to the driver.

Brain Injury
We've Helped Recover Millions on Behalf of Victims Just Like You. Don't Wait, Get Help Today!
Schedule your free consultation or call us at (559) 900-1280.