Fresno Hit & Run Accident Attorney
Seeking Compensation After a Hit & Run Accident
In the state of California, all drivers involved in motor vehicle accidents are required by law to stop at the scene, identify themselves, and provide reasonable aid to anyone else involved in the crash. This is true whether the driver hits another vehicle, a person on foot, a bicyclist, or even a stationary object. Failing to do these things and, instead, fleeing the scene of an accident is known as a hit-and-run, and it is a crime in Fresno County and elsewhere in the state.
Due to California's fault-based car accident system, victims of hit-and-run accidents may fear that they are out of luck when it comes to recovering compensation. After all, how can you file a claim against an at-fault driver if you cannot identify the driver or their insurance company? In fact, you may have several options when it comes to recovering for your damages after a hit-and-run accident.
At Fowler | Helsel | Vogt, our Fresno hit-and-run accident attorneys bring more than 40 years of experience to their practice of personal injury law. We are committed to being your trusted partner as you navigate the legal system; when you choose Fowler | Helsel | Vogt, you get an entire team of legal professionals dedicated to you and your recovery.
To schedule a free initial consultation with a member of our team, call (559) 900-1280 or contact us online today.
What to Do If You Are Injured in a Hit & Run
If you are involved in an accident, and the other driver fails to stop or provide identification, there are several things you should do immediately, as well as in the hours, days, and weeks following the crash. By taking these steps, you can not only protect your health, safety, and continued well-being, but you can also preserve critical evidence that may be crucial to your future hit-and-run claim.
If you are injured in a hit-and-run, immediately try to do the following:
Check yourself and others for injuries; if necessary, call 911. If you or anyone else appears seriously injured, wait until paramedics to arrive.
Stay at the scene; do not attempt to chase after or track down the hit-and-run driver yourself. Instead, leave the investigation to the police.
Take pictures or write down anything you can remember about the other vehicle, such as the make, model, color, partial or full license plate, and any other identifying features.
Call the police and have them come out to the scene of the accident. Once they have arrived, provide the police with all the information you have regarding what happened, as well as any details about the hit-and-run driver or their vehicle. The more evidence you can provide, the better able the police will be to conduct a proper investigation.
Write down or otherwise record everything you can remember about the accident, including how, when, and where it occurred. The sooner you write the details down, the more accurate and descriptive they are likely to be. This can be a huge help to your future claim.
In the hours and days following the accident, you should also do the following:
If you did not receive medical attention at the scene, or if you were not transported to a hospital, seek medical attention as soon as possible after the accident.
Report the accident (if necessary) to the DMV. You are required by California law to report any motor vehicle accident that results in injury, death, or property damage of $1,000 or more to the DMV within 10 days.
Notify your auto insurance company about the accident. Depending on your specific policy, you may need to do this within a few hours or a few days of the crash. Make sure you understand your policy and follow all applicable rules outlined therein.
Contact an attorney who can assist you with your personal injury case. While it may be possible to recover compensation from the at-fault driver (if they can be identified) or through your own insurance policy (depending on your coverage), actually doing so can be difficult without the help of a skilled and knowledgeable lawyer.
At Fowler | Helsel | Vogt, we can help you explore your options for seeking compensation after a hit-and-run accident. Depending on your situation, you may be entitled to compensation through your own insurance provider. You may also be able to bring a lawsuit against the hit-and-run driver if the police can identify and locate them. Our Fresno hit and run accident attorneys are here to ensure your rights are protected throughout the process. Contact our team for an evaluation of your case to see how we can help you!
Call our office at (559) 900-1280 or submit an online contact form to request a free initial case evaluation today.
Do Police Investigate Minor Hit & Runs in California?
Yes, the police investigate every hit-and-run accident that is reported, regardless of how minor or major it may be. That being said, law enforcement is not always able to solve these cases. Unfortunately, many hit-and-run accidents lack the necessary evidence to identify or locate the at-fault driver, and offenders are often long gone by the time the police show up at the scene.
For this reason, it is a very good idea to consider adding uninsured motorist (UM) coverage to your auto insurance policy. Though it is not mandatory, UM insurance in California provides coverage in the event that you are hit by someone who does not have any auto insurance or when you cannot identify the driver who hit you and, therefore, cannot bring a claim against their provider.
$750,000 Rear-End Collision

Multiple Car Pile Up Results in $750,000 Recovery for Client.

$300,000 Uninsured Motorist Claim
Vehicle Accident

An injured driver and passenger of a vehicle were T-boned by an uninsured driver. FHV's clients were able to pay their hospital bills and other medical bills, while still receiving compensation for their pain and suffering.

$100,000 Rear-End Collision
$100,000 Drunk Driving Accident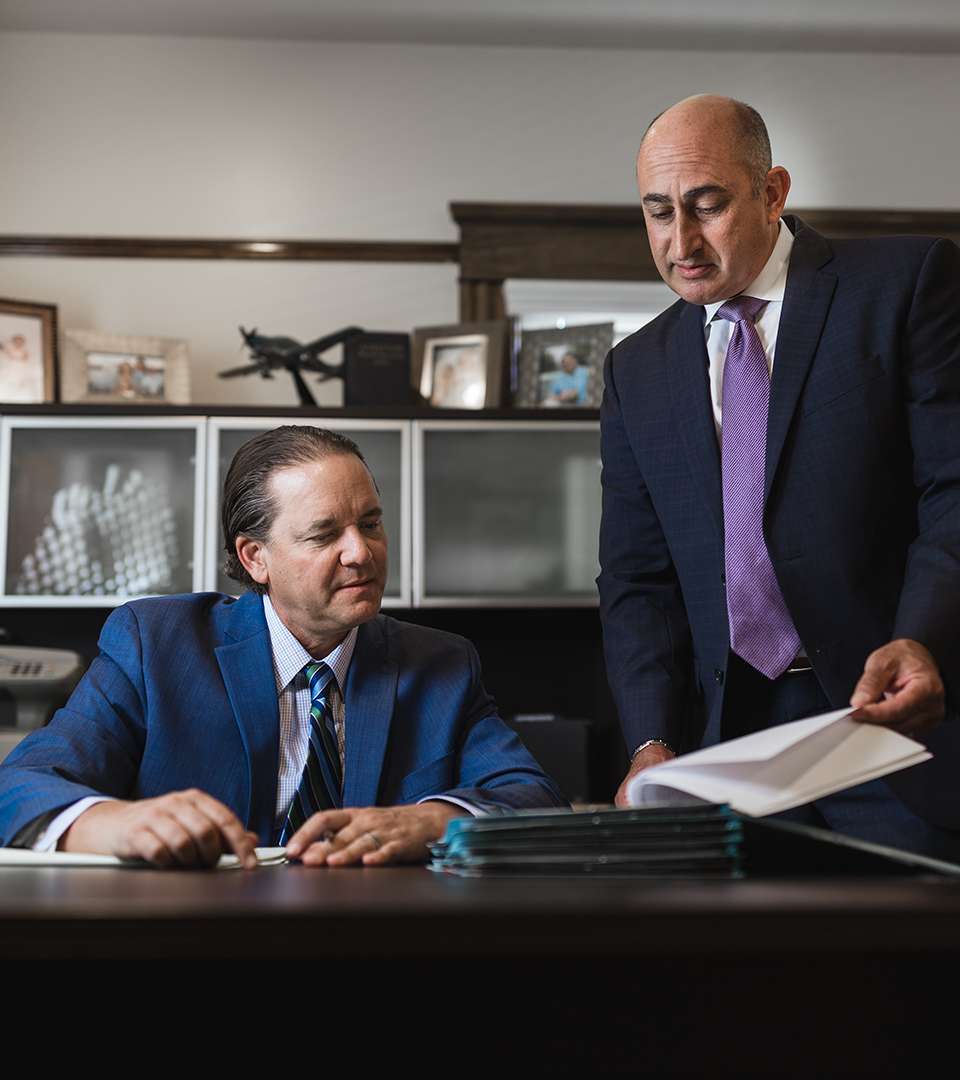 Recovering a Settlement or Verdict After a Hit & Run
When it comes to recovering compensation after a hit-and-run accident, you generally have two options:
File a claim or lawsuit against the at-fault driver
File a claim with your own auto insurance provider
To file a claim against the hit-and-run driver, they will first need to be identified. As mentioned above, this does not always happen, which could mean you need to seek alternate forms of compensation.
To file a claim with your own auto insurance provider, you will need to have the appropriate coverage. You could be covered for some or all of your losses if you have:
Uninsured motorist/underinsured motorist (UM/UIM) coverage
Collision coverage
Negligent driver insurance
Medical payments (MedPay) coverage
When you work with our Fresno hit-and-run accident lawyers at Fowler | Helsel | Vogt, we will leave no stone unturned in our pursuit of the full, fair compensation you are owed. Our attorneys know the various tactics insurance companies use to dispute or undervalue claims—and we know how to fight back.
We are here to protect your rights and advocate for you every step of the way. If you were injured or if someone you love died in a hit-and-run accident in Fresno or any of the surrounding areas, reach out to our team to learn how we can help you seek justice so that you can get back on your feet.
We've Helped Recover Millions on Behalf of Victims Just Like You. Don't Wait, Get Help Today!
Schedule your free consultation or call us at (559) 900-1280.