Fresno Motorcycle Accident Attorneys
Fighting for Motorcyclists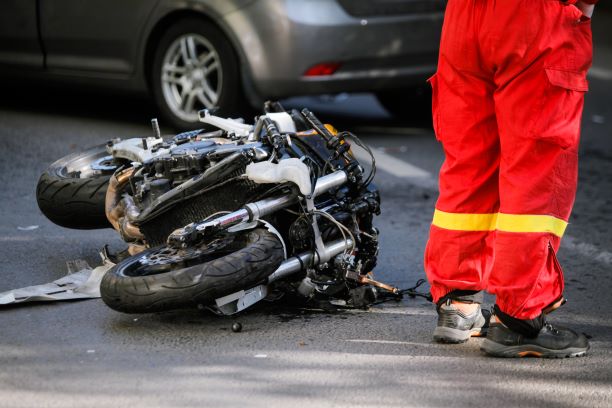 Travel by motorcycle certainly has its advantages. These include the ability to somewhat bypass traffic, easy parking, savings on gas, and let's face it – rolling down car windows, even in a convertible, is just not the same. But, riders are subject to very severe injuries when involved in accidents.
Even with protective gear, drivers of passenger vehicles can collide with motorcycle riders or force them off their bike at high speeds, causing irreversible injuries and often death.
On This Page:
If you were the victim of carelessness, recklessness, or negligence of a passenger vehicle driver, contact our firm for help by calling (559) 900-1280!
Common Motorcycle Injuries
Foot Injuries & Leg Injuries - Foot injuries, along with leg injuries, are the most common type of injury resulting from motorcycle accidents. About 3% of foot or leg injuries will require an amputation, but more commonly, the main concern is bone fractures.
Traumatic Brain Injuries (TBIs) - TBIs are more common without helmet use, but any motorcyclist can get a brain injury. TBIs may not always be apparent right after an accident, which is partly why medical attention is so crucial after a motorcycle accident.
Road Rash - Road rash commonly occurs when motorcyclists are thrown off their bikes.
Spinal Cord Injury - Many types of spinal cord injuries can occur in motorcycle accidents, and around 90% of people who experience one during those accidents will survive with potentially devastating symptoms.
Breaks and Fractures - Broken or fractured bones can range from very mild to extremely serious, where the bone can shatter into many pieces.
What Victims Can Expect in Their Case
While no outcome can ever be guaranteed, and it will always depend on the certain circumstances of your case, victims of motorcycle accidents tend to suffer the most and are therefore eligible for a higher level of compensation. This of course will also depend on whether or not lives are lost in the event.
Motorcycle victims, or the family of the victim are often compensated for:
Pain and suffering
Disfigurement
Loss of limb
Loss of wages, present and future
Loss of consortium
Loss of companionship or guidance
Punitive damages for reckless endangerment
Determining Liability in the Opposing Party
While it is of course the primary concern to first assess the health and well-being of everyone involved, some injuries can never be reversed, and in very severe circumstances, families will suffer losses for which they will never recover. The only means by which we can attempt to correct what has been in done are financial in nature.
In order to secure you and your family's financial security, we can determine fault if the driver:
Was distracted or under the influence
Failed to yield to the motorcyclist
Failed to adhere to traffic signals
Failed to use their signals before changing lanes
Of course, it is important to remember that a collision with another Fresno driver is not the only means by which a motorcyclist can become severely injured. If your or your loved one's crash was the result of failed parts or a failure to warn of a road hazard, such as a pothole, compensation can still be recovered.
What to Do After a Motorcycle Accident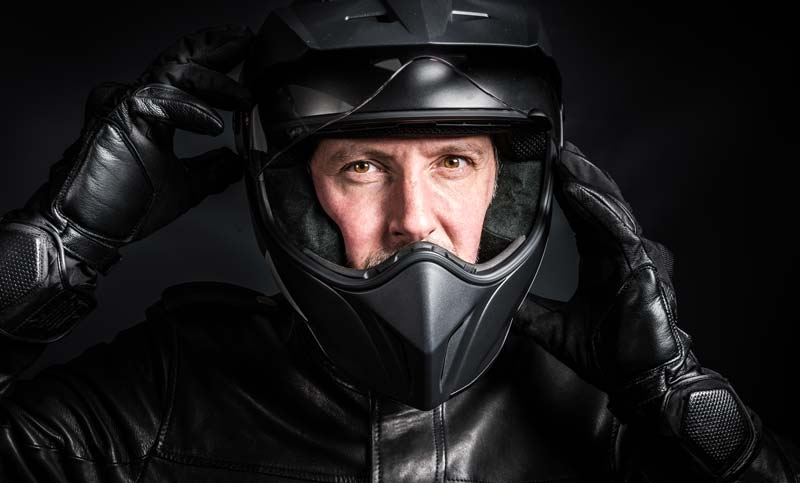 When it comes time to file a personal injury claim to recover damages for your motorcycle accident, it will be helpful to already have a number of actions completed. The following steps are important to enhance the amount of economic and non-economic damages you are able to receive from your settlement:
Keep record of everything pertaining to the accident. File all documents and invoices, receipts, doctor bills, etc.
Take notes of how you are feeling and everything pertaining to the accident. Journaling this experience with dates may seem like a tedious task right now, but it can prove invaluable when pursuing compensation.
Do not discuss your case with anyone but your attorney. You should even be discrete with loved ones. Absolutely do not post anything about the accident or case on social media.
How Long Do I Have to File a Claim After a Motorcycle Accident in California?
In California, the statute of limitations for filing a personal injury claim after a motorcycle accident is generally two years from the date of the accident. This means that you have two years from the accident date to file a claim in court or settle your case outside of court.
However, there are exceptions to this deadline. For instance, if the at-fault party is a government entity, you may be required to file a claim with the government agency within six months of the accident, before proceeding with a lawsuit.
Please note, waiting too long to file a claim can result in your case being dismissed and you being unable to recover compensation for your injuries.
Call (559) 900-1280 today to speak with our Fresno motorcycle accident lawyers about your accident. Once we've conducted your free consultation, we will fight vigorously for what you deserve.
Fatal Motorcycle Accidents
According to the San Gabriel Valley Tribune, accident fatalities are around 28 times higher when a motorcycle is involved than when the accident involves automobiles only. In order to pursue a wrongful death claim for a loved one whose life was lost to a motorcycle accident, negligence must be established. In California, you will need to prove the following four elements for the accident to be classified as wrongful death:
Duty of care - You must be able to prove that the other driver owed your loved one a duty of care.
The duty of care was breached - You will also need to show that the person intentionally, recklessly, or negligently breached the duty of care.
This breach of duty resulted in your loved one's death - This will require an autopsy report among other elements.
This death resulted in financial damages - You will need to work with a lawyer to not only prove the above elements, but that you are entitled to financial recovery for the loss of your loved one's life
$750,000 Rear-End Collision

Multiple Car Pile Up Results in $750,000 Recovery for Client.

$300,000 Uninsured Motorist Claim
Vehicle Accident

An injured driver and passenger of a vehicle were T-boned by an uninsured driver. FHV's clients were able to pay their hospital bills and other medical bills, while still receiving compensation for their pain and suffering.

$100,000 Rear-End Collision
$100,000 Drunk Driving Accident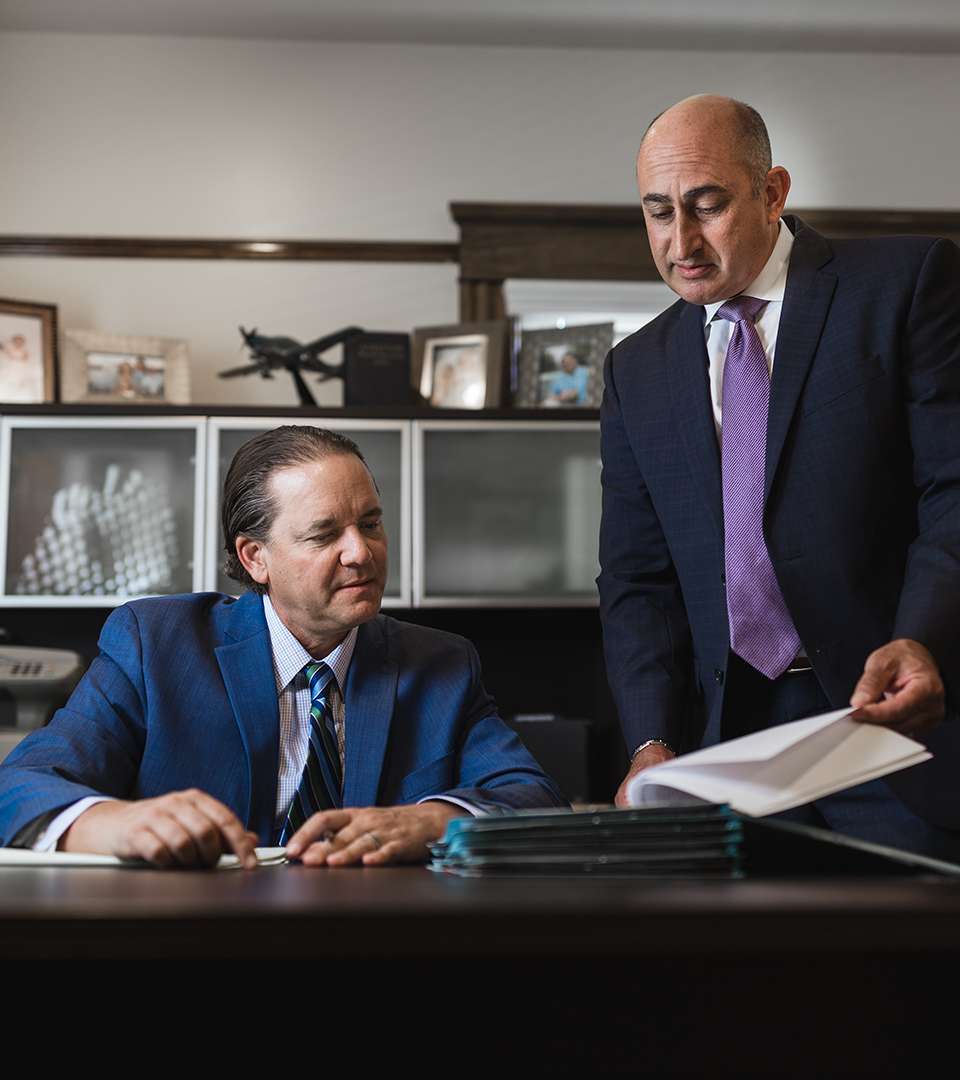 FAQs About Motorcycle Accidents
Is the Government Responsible for My Motorcycle Accident?
If you were involved in a single-vehicle accident as a motorcyclist, there is a chance that the state or county government may be responsible. If the cause of your accident was an unsafe road condition caused by the negligence of a government agency, it is imperative that you act quickly and speak with an attorney.
What Are the Most Common Causes of Motorcycle Accidents?
Any momentary act of distraction on the part of a car, truck, or another motor vehicle, can result in a serious accident with a motorcyclist. Therefore, the most common cause of a motorcycle accident is distracted driving. Some other common causes, especially in the Fresno, CA area, include:
Speeding
Aggressive driving
Drivers under the influence of alcohol or drugs
Do You Have to Wear a Motorcycle Helmet in California?
In California anyone riding a motorcycle is required to wear a motorcycle helmet. It also must adhere to federal DOT safety requirements. Choosing to not wear a helmet is illegal in California. You could get a year of probation and/or a fine of up to $250. Not only that, but if you are in an accident that isn't your fault and you aren't wearing a helmet, it can be difficult to get the compensation you deserve.
How Will Comparative Negligence Impact My Case?
California holds to comparative negligence standards in personal injury cases. This means that the jury can take into consideration negligence of both parties when assessing negligence.
When a motorcycle rider is injured in an accident, the rider could possibly bear some of the blame for the collison. Even if you, as the motorcyclist, are partially responsible, under the state of California law, you can still seek financial recovery for your damages.