Fatal Car Accident Attorney Fresno
You Deserve Justice & Compensation After Losing a Loved One
Nothing can prepare you for the grief and pain of losing a loved one in a fatal car accident. At Fowler | Helsel | Vogt, we would like to make the weeks and months ahead of you at least a little less stressful by helping you prepare for your fatal car accident claim. Our Fresno fatal car accident lawyers have more than 40 years of collective legal experience and a long history of impressive past victories. Perhaps more importantly, we have built a reputation among our peers and clients for being kind, compassionate, and focused. While we dig into the details of your wrongful death claim after a fatal car crash, you can focus on grieving and healing.
Call (559) 900-1280 whenever you're ready. We'll be here.
Common Causes of Fatal Car Accidents
Many fatal car accidents involve larger vehicles crashing into smaller passenger cars. The size difference between the two vehicles causes an enormous disparity in how the force of the impact will be distributed. The smaller vehicle can be crushed, crumpled, or thrown off the road, causing severe or fatal injuries.
Larger vehicles often involved in fatal car accidents are:
Vehicle defects can also contribute to the risk of fatal car accidents. Issues with brakes, accelerators, and airbags, for example, can all be the primary cause of a fatal crash, especially for those involving one vehicle. However, no matter what caused your loved one's fatal accident, we can help you file the accident claim and even pursue a lawsuit in court if needed.
Consulting with Experts for Better Evidence
Proving liability with useful evidence is important after a car accident, but it is even more important when the stakes are raised, such as after a fatal car accident. Our attorneys can look for useful evidence in various locations and forms, such as eyewitness statements and first responder reports. When the evidence of liability feels incomplete or we would like to do more work to ensure your claim is as strong as it can possibly be, we can discuss hiring additional experts with you.
Two experts who can help investigate your claim further are:
Crash reconstruction experts: Sometimes the details of a fatal car accident are muddled because severe accidents often cause total disarray around the crash site. A fatality also reduces the number of people who can be asked firsthand about what happened. Hiring a car accident reconstruction expert might become necessary. They are specially trained to piece the details of even the most complex crashes back together, showing exactly what happened.
Medical specialists: Records from medical providers can help show what caused the fatal injuries when the liable party tries to convolute matters. Certain injuries might require an in-depth analysis, though, which calls for the assistance of medical specialists, like neurologists.
To speak directly with a member of our team, dial (559) 900-1280 today.
Take Legal Action to Honor Your Loved One
Our Fresno fatal car accident attorneys are here to help you honor and remember your loved one in the best light by demanding justice and compensation from the other motorist who caused their untimely death. You have only two years in California to file a claim before the statute of limitations (two years) expires, so, while you can take some time to gather yourself if needed, you should not delay for too long. We highly suggest you contact us as soon as possible to at least discuss the key details of your case during a FREE initial case consultation.
$750,000 Rear-End Collision

Multiple Car Pile Up Results in $750,000 Recovery for Client.

$300,000 Uninsured Motorist Claim
Vehicle Accident

An injured driver and passenger of a vehicle were T-boned by an uninsured driver. FHV's clients were able to pay their hospital bills and other medical bills, while still receiving compensation for their pain and suffering.

$100,000 Rear-End Collision
$100,000 Drunk Driving Accident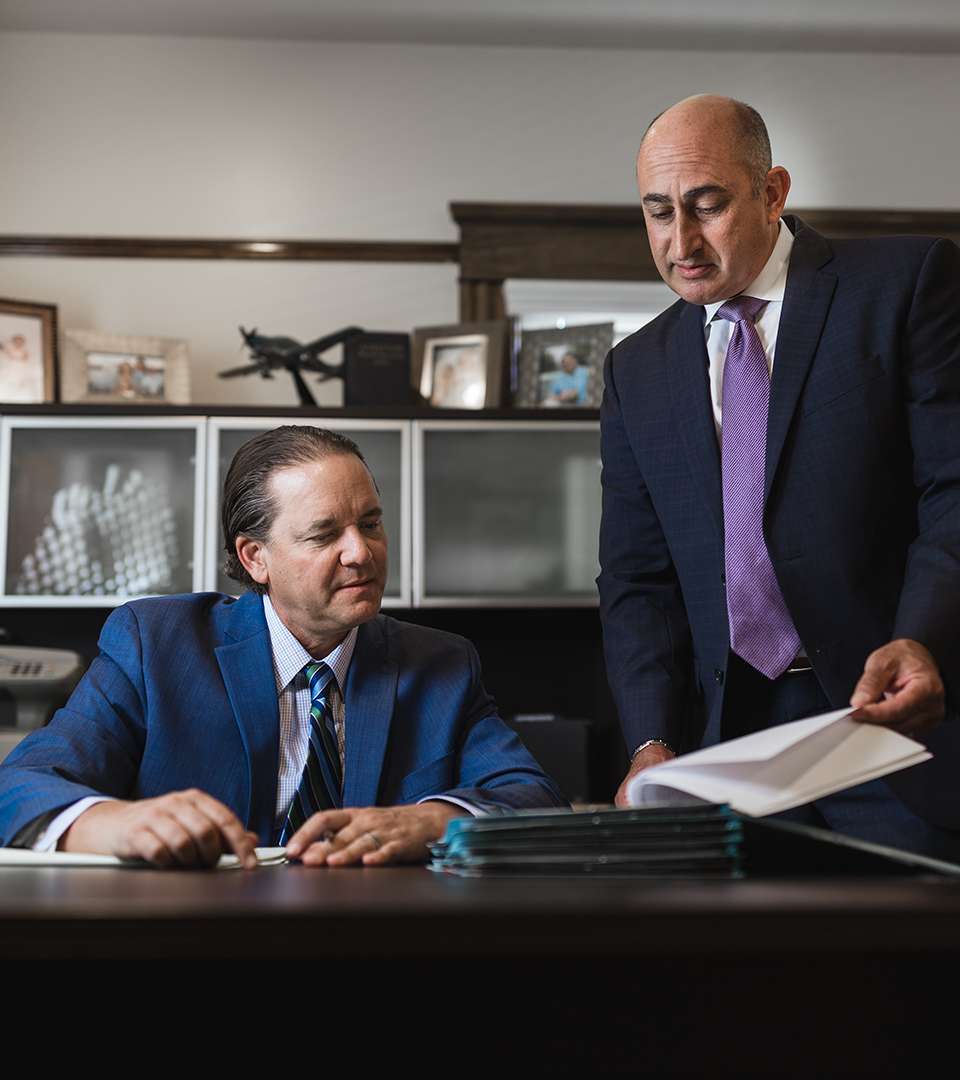 What Damages are Available in a Fatal Car Accident Claim?
The damages you can receive in a wrongful death claim associated with a fatal car accident cannot undo the emotional trauma of the event. But financial assistance received through a settlement or award can help prevent further distress by financial debts. As your chosen fatal car accident attorneys, we will do everything in our power to get you every cent available, which might mean filing against multiple insurance policies.
Damages that could be achievable through a wrongful death claim are:
Medical bills related to your loved one's final care
Funeral and burial costs
Income your loved one could have earned in life
Value of day-to-day care provided by your loved one
Other forms of lost financial support
Loss of companionship you have experienced
We've Helped Recover Millions on Behalf of Victims Just Like You. Don't Wait, Get Help Today!
Schedule your free consultation or call us at (559) 900-1280.