Each year, the National Safety Council (NSC) recognizes April as Distracted Driving Awareness Month. This time is meant to spread awareness about the dangers of distracted driving and help everyone promote safer roads everywhere. While the NSC has postponed this campaign due to COVID-19, there are absolutely still ways all of us can do our part in promoting safer roads.
The Centers for Disease Control and Prevention (CDC) reports three types of driving distractions:
Visual distractions take your eyes off of the road

Manual distractions take your hands off of the wheel

Cognitive distractions take your mind off of the task of driving
Below are some distracted driving statistics to show just how serious these behaviors can be: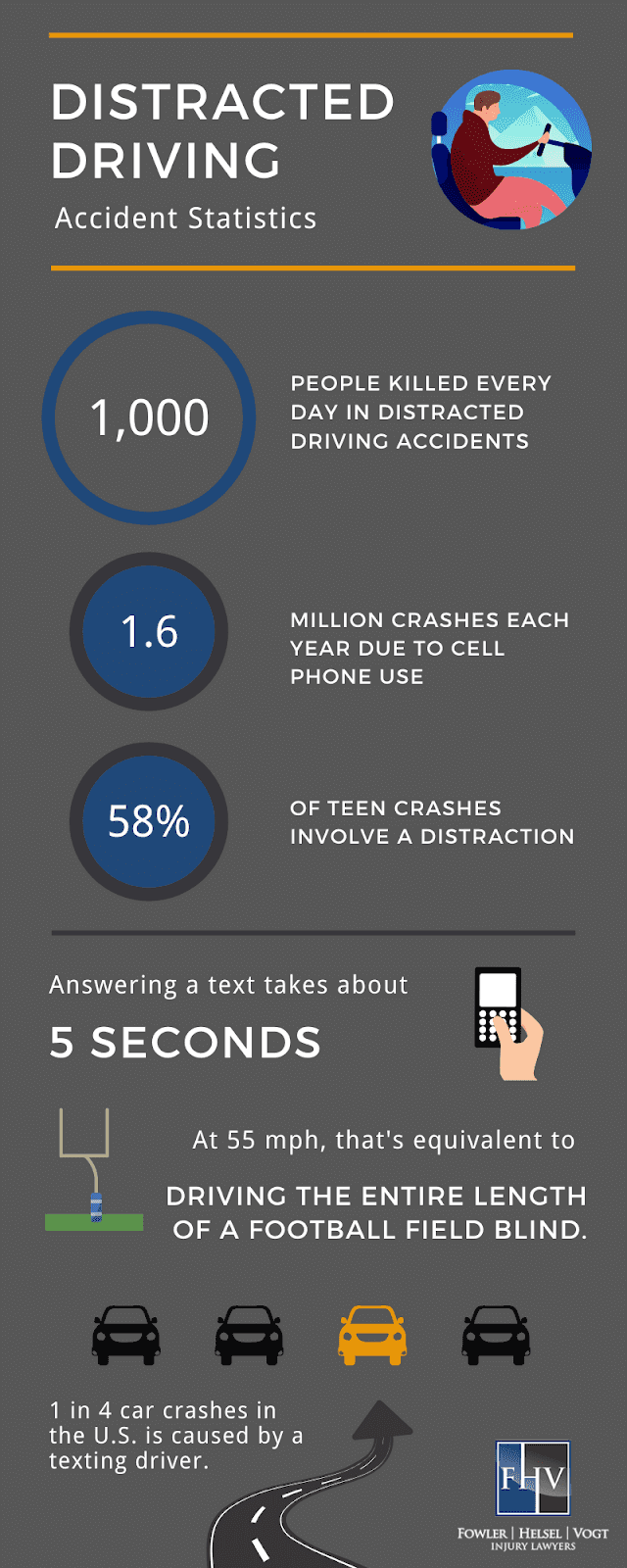 If you or a loved one is injured in a distracted driving accident, our firm is here to help you pursue compensation against negligent parties. Reckless drivers who don't pay attention to the road should be held accountable for their actions.
Our Fresno car accident attorneys will work hard to ensure you walk away with the maximum possible benefits.
Contact Fowler Helsel Vogt at (559) 900-1280 to schedule your free case review. If you are unable to leave your home due to COVID-19, we are also offering virtual and over-the-phone options for you.