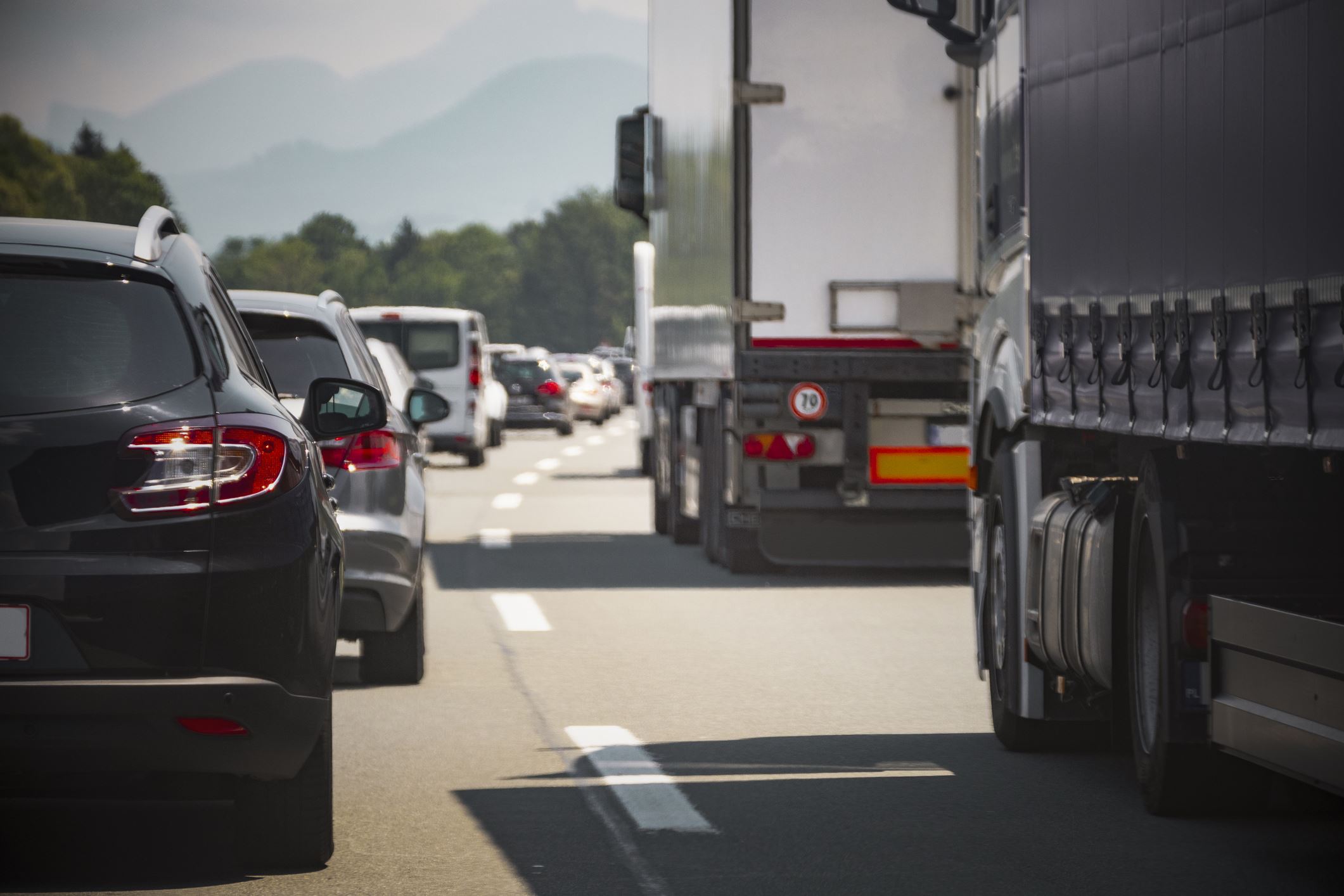 Accidents involving semi-trucks, 18-wheelers, or trailer-trailers are some of the most severe on-road collisions that we see. Due to their size and weight, trucks cannot come to a full stop as quickly as normal-sized vehicles can. This means that the resulting accidents are much more devastating than normal car accidents.
In addition, there are a few other key factors that generally lead to more severe accidents involving trucks.
Size, Weight, and Cargo
Because trucks pose a greater risk on the road, the Federal Motor Carrier Safety Administration (FMCSA) sets regulations to reduce the risk of accidents and injuries.
Unfortunately, not everyone follows these regulations that are required to keep everyone on the road safe. Negligent loading could lead to a few different accident scenarios:
Cargo falls off of the truck

Cargo shifts in the trailer

Freight extends out of the trailer

Overloaded cargo unevenly distributes the center of gravity
In addition, many trucks carry dangerous loads that can increase the danger to other drivers in the event of a truck accident, including:
Logs

Dressed lumber

Metal coils

Concrete pipes

Shipping containers

Automobiles, light trucks, and vans

Heavy vehicles, equipment, and machinery

Flattened or crushed vehicles

Roll-on and roll-off containers
Multi-Vehicle Crashes
The sheer size of these monstrous vehicles means that accidents involving multiple vehicles -- that is, more than two -- are not uncommon when trucking accidents occur. Types of truck accidents that may involve multiple vehicles include:
Jackknife accidents. This occurs when an 18-wheeler skids and its trailer swings out, forming a 90-degree angle.

Rollover accidents. This occurs when the truck rolls on its side or its top.

Tire blowouts. A tire blowout can cause the truck driver to lose control of the entire vehicle.
If you or a loved one is injured in a truck accident, you should not hesitate to pursue a claim against negligent parties. With over 40 years of experience advocating on behalf of injury victims, the attorneys at Fowler Helsel Vogt are the legal fighters you want on your side of the court.

Contact our firm at (559) 900-1280 to schedule your free case review!