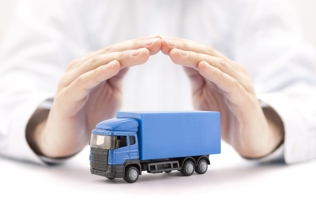 Truck accidents are indeed the scariest occurrences on the highway, as they commonly produce fatalities even in the simplest of collisions. Even single-vehicle mishaps involving only the truck can be severe and put the life of the driver and innocent bystanders in peril.
All victims are entitled to full compensation following one of these crashes. Most times, that means insurance coverage will be a primary component of the financial recovery process. But, whose insurance coverage is used to compensate injured parties and their families?
That part will depend on who is determined to be at fault and the skill of your trucking accident attorney.
Driver Liability
All drivers in a truck accident are evaluated for contribution in causing the wreck, just as in a standard vehicle accident. While the truck driver will most likely be the first driver investigated, all other drivers will also be assessed for driving behavior at the time of the collision.
This means that all parties involved could potentially be partially at fault, and each insurance company could be liable for a portion of damages to the injured claimants. This situation alone can complicate a case enough to require a trial, necessitating an accident lawyer for each claimant.
Trucking Company Liability
Trucking companies are regularly found liable for damages in truck accident cases, which means their insurance companies will be primary negotiators in all claims. Multiple injury claims against the trucking company are not uncommon, and all trucking companies and their insurance companies will most often work diligently to reduce the value of each claim to keep money in their own pockets.
This is especially true when there are extenuating circumstances that could result in punitive damages from a trial verdict, such as a catastrophic injury or wrongful death case. The responsible company and their insurance provider are both focused on lessening the financial damage regardless of the extent of injury to the claimant.
Coverage Levels
The amount of auto insurance coverage carried by each party involved in a truck accident case can have a significant impact on the final outcome of the case. When the truck driver is largely responsible, insurance payouts could be much higher because trucking companies and independent drivers are required to carry higher levels of liability protection.
If you or a loved one is injured in one of these accidents, turn to the aggressive legal advocates at Fowler Helsel Vogt in Fresno. We know how to effectively assess the details of your specific case and ensure the insurance company pays you fair compensation. If not, we are prepared to fight for your rights in court so you obtain what you need to heal.
Call us today (559) 900-1280 fore more information about how we can help you recover.