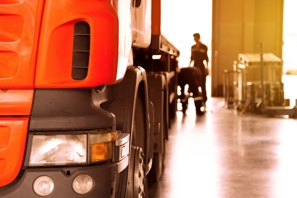 Driving large, commercial trucks is something that is much more difficult than driving a normal car or truck. Because of this, all truckers must meet requirements and undergo training before they are able to obtain a commercial driver's license and get behind the wheel of a commercial truck.
Current Requirements
All commercial truck drivers must have a valid commercial driver's license (CDL). In order to pursue this type of license, a prospective driver must pass several written tests. These are knowledge-based tests that examine one's knowledge of the road and safety rules for driving a big truck.
After passing this portion, students will be given a skills test that looks for competency in three areas: vehicle inspection, vehicle operation, and driving.
Truck driving schools must follow training in accordance with the U.S. Department of Transportation Proposed Minimum Standards for Training Tractor Trailer Drivers, which requires 150 hours of basic semi-truck training. It also requires a 150-hour externship and 80 hours of advanced training.
Insufficient Requirements for Truckers
While there are requirements set to become a truck driver, they may not be strict enough. Many prospective truck drivers want to be certified as soon as possible. Sometimes, this means that truck drivers or trucker training schools and companies may cut corners by manipulating documents to show that a driver has completed the necessary training when that is not the case.
When a trucking accident occurs due to driver error, the investigation will lead back to the truck driving training school to determine whether sufficient training was given and whether the driver fully completed all necessary training.
Remember that our firm is here to help.If you or a loved one was injured in a trucking accident, we will work to determine what factors caused the accident and pursue liable parties for your financial recovery.
Contact Fowler| Helsel | Vogt at (559) 900-1280 to schedule a free consultation with one of our Fresno trucking accident attorneys.