Brain injuries are some of the most severe injuries that the human body can withstand. Every day, many people are impacted because of TBI injuries. We gathered a few key brain injury statistics below: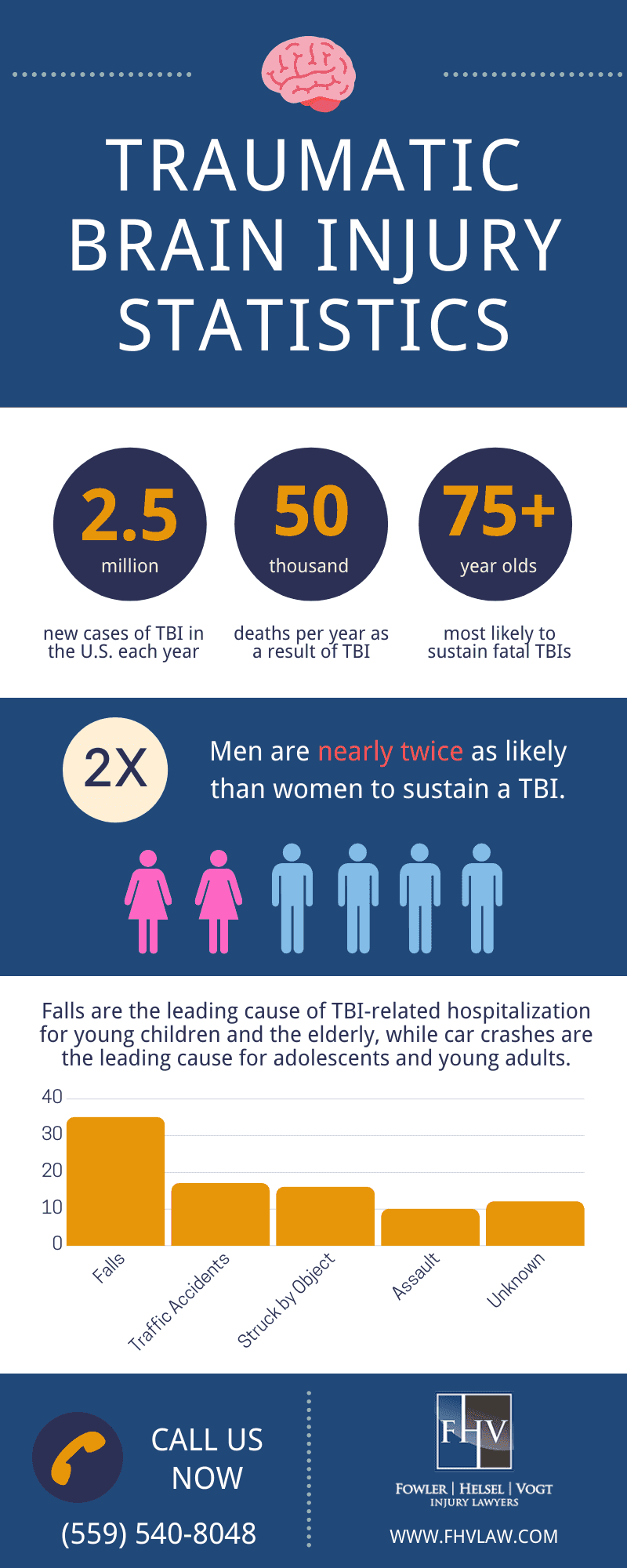 If you or a loved one sustains a traumatic brain injury in an accident, Fowler Helsel Vogt is here for you. We will utilize every one of our resources to determine who is responsible for your damages and fight hard for your financial recovery.
Contact our firm at (559) 900-1280 to schedule your free case review.