Fresno Brain Injury Lawyers
Aggressive, Effective Representation
A brain injury is one of the most life-altering injuries a person can experience. When your brain injury can be attributed to the negligence of another person, you're left feeling angry and confused — but you shouldn't feel hopeless. With Fowler | Helsel | Vogt, you have a dedicated team on your side. Contact our lawyers to discover your options.
To schedule a free consultation with our Fresno brain injury attorneys, call (559) 900-1280 or use our contact form. We also created an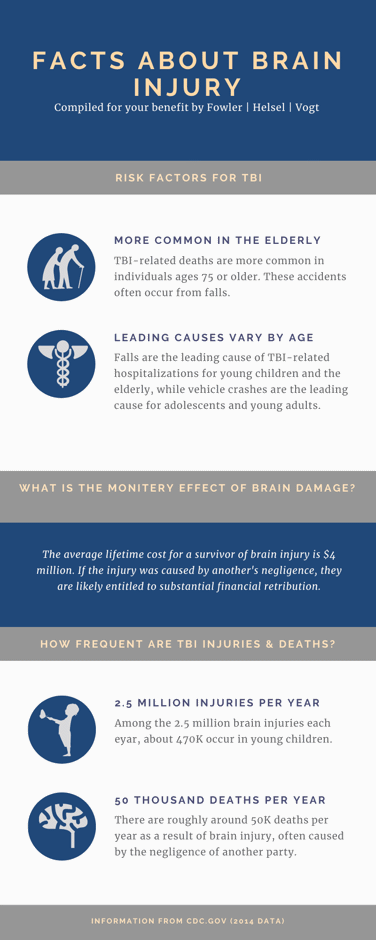 infographic to help you understand brain injuries.
What Are Common Causes of Brain Injuries?
Any incident that causes trauma to the head can result in a brain injury. If a negligent person caused your brain injury, call us to speak with our brain injury attorneys in Fresno.
A brain injury can result from events such as:
The Symptoms and Long-Term Effects of a Brain Injury
Victims of a brain injury may experience symptoms such as loss of consciousness, headaches, nausea, lack of coordination, sleep issues, and/or changes in behavior. However, symptoms of a brain injury can take days or weeks to appear. Even if you do not think you have a brain injury, it is important to seek medical attention promptly after an accident so your doctor can administer a test.
Sustaining a brain injury can contribute to long-term complications including:
Cognitive issues
Memory problems
Depression
Anxiety
Behavioral changes
The issues that arise from a brain injury may require extended therapy to treat.
Brain Injury Lawsuits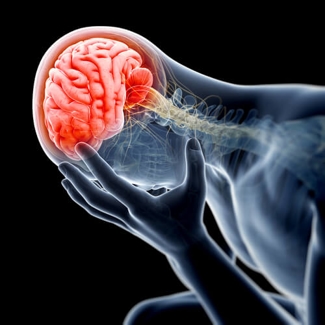 As a victim of a brain injury, you should not hesitate to consider pursuing a brain injury lawsuit if you have suffered a head injury from another person's negligence. You will want to work with an attorney who treats these situations with the utmost care, including helping you file a claim and fight for the full and fair compensation you deserve.
Damages you are entitled to will depend on whether you have suffered short or long-term damage. If you are a brain injury victim, you may be able to recover damages for the following:
Loss of income

Current medical bills

Future medical bills

All expenses related to your injuries
Call for a No-Cost Consultation
Brain injuries can impact the health of a victim for the rest of their life. The expenses of recovering from a brain injury can be very costly: Medical bills, lost wages, and funeral costs are just some of the financial obligations a victim and their family may incur.
At Fowler | Helsel | Vogt, our mission is to alleviate those obligations. Our brain injury lawyers in Fresno are committed to holding negligent people accountable and helping their victims recover the compensation they deserve.
Send us a message or call (559) 900-1280 for a free case evaluation.
Related Articles: