Fresno Car Accident Attorney
Compassionate and Tenacious Representation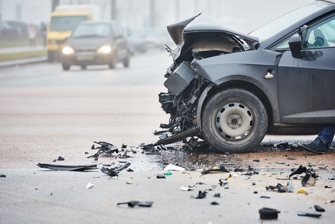 There are millions of cars traveling on the interstates, highways, and roads in California. Unfortunately, this comes with a high rate of traffic collisions for the state. In 2013, while highway accidents and fatalities decreased nationwide, they saw a frightening surge in the state of California. According to state transportation figures, 3,104 people were killed in motor vehicle accidents during that year, and over 220,000 were injured.
If you or someone you love was killed or seriously injured in an auto accident, our Fresno car accident lawyers at Fowler | Helsel | Vogt can help you pursue your right to compensation. Speaking with the insurance companies alone is never recommended. It is not in the best interests of some insurers to look out for you or to maximize your recovery. This is what we are here for.
Why Hire Our Firm?
Award-Winning Counsel
Free Consultations
40+ Years of Combined Experience
Millions Recovered
Knowledgeable Representation You Can Trust
Car accidents are by far the most common source of personal injury lawsuits. From outstanding medical bills to a lifetime of future medical care, our auto accident attorneys understand the financial impact and extreme emotional toll such accidents and injuries can have on an individual and their family.
Fowler | Helsel | Vogt has significant experience handling claims arising from:
Automobile accidents
Trucking / tractor-trailer accidents
Boating accidents
While maintaining a delicate understanding of your emotions, our aggressive team of attorneys is prepared to fight for your rights and work to maximize your financial recovery. Our Fresno car accident attorneys have substantial experience in managing all aspects of your personal injury case from the negotiation and analysis of insurance issues to the eventual litigation in court.
We can help you recover damages for losses suffered as a result of the accident, including:
Property damage including damage to your vehicle
Pain and suffering
Out of pocket expenses you have paid
Emotional pain and distress
Healthcare costs
Disability and disfigurement
Loss of income / ability to earn income
Loss of consortium
What is the Statute of Limitations in a California Car Accident?
After a car accident, it may take time to get your thoughts together and even realize that you should sue. You do, however, have a time limit to sue after a car accident in California. In this state, the time limit for filing a lawsuit for compensation is two years according to the California Code of Civil Procedure Section 335.1. That includes the time limit set on you to go to court and file a lawsuit due to the harm or loss. The time limit begins at the date that the accident occurs.
If anyone was injured in the car accident, whether it was the driver, a passenger, or a pedestrian, they will need to get their lawsuit filed within two years from the date that the accident took place.
Get Started on Your Claim Today
Each Fresno car accident lawyer on our team at Fowler | Helsel | Vogt is dedicated to defending our clients. We are prepared to represent you in negotiations with the insurance company, but we always treat every case as if it were ultimately headed for trial, allowing us a strategic advantage for your case.
If you or a loved one has been injured on the roads and freeways of California, our team of attorneys at Fowler | Helsel | Vogt can protect you and your family's rights. We can help you seek the outcome your desire.
We Invite You To Contact Us Today at (559) 900-1280 to Schedule Your Free Case Consultation.
See What Our Clients Have to Say About Us!
---
"I was feeling lost after my car accident and all the medical conditions that came with it. There are no words to express my gratitude to all of you.... after seeking help and being turned down from different attorney offices. You not only listened to me with compassion, but you comforted me, and won my case. Fighting for me, putting me first, made the process easy and stress free. I will definitely recommend you to all my neighbors, friends and family. Thank you again for helping so many people through some of the toughest moments."