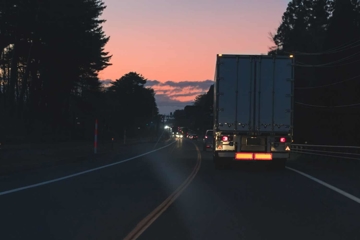 Truck accidents can occur in several different ways. A no-zone accident is a phrase that is used when it comes to accidents involving 18-wheelers. Because massive trucks are naturally much larger than normal vehicles, truck drivers have more blind spots and larger areas that are difficult to see.
As the name implies, no-zone areas are the areas on the road that other vehicles should try to avoid while driving next to large trucks.
No-Zone Areas
It's important to remember that there are several spots around an 18-wheeler that are considered no-zone areas. To avoid areas that truck drivers cannot easily see you, it's recommended that other motorists on the road avoid driving:
Directly in front of the truck

Directly behind the driver's door

Directly behind the passenger's door

Directly behind the truck
While these areas are natural blind spots for truck drivers, it doesn't mean that these drivers are off the hook in the event of a truck collision. Because the stakes are much higher, truck drivers have a legal obligation to take extra precautions on the road. That includes, but is not limited to, physically turning their bodies to regularly check blind spots before making any sort of move.
Failing to do so could mean that the truck driver may be held responsible for damages sustained in a collision with another vehicle.
Contact a Truck Accident Attorney
Proving liability in a truck accident can be extremely difficult, especially when a truck driver's negligent actions caused the accident. Our Fresno truck accident attorneys come backed by over 40 years of combined experience fighting on behalf of injury victims. We will review each detail of your individual case and determine liable parties.
Let us put our experience to work so that you can focus on healing. Contact Fowler Helsel Vogt at (559) 900-1280 to schedule your free consultation with one of our personal injury attorneys.