Because big rigs and 18-wheelers are naturally much bigger than normal vehicles, they tend to have more and larger blind spot areas than normal vehicles. This means that truck drivers should take extra precautions on the road to avoid colliding with other vehicles.
If you ever find yourself driving next to a large truck, you should also know what areas are considered semi-truck blind spots so that you can do your best to avoid them.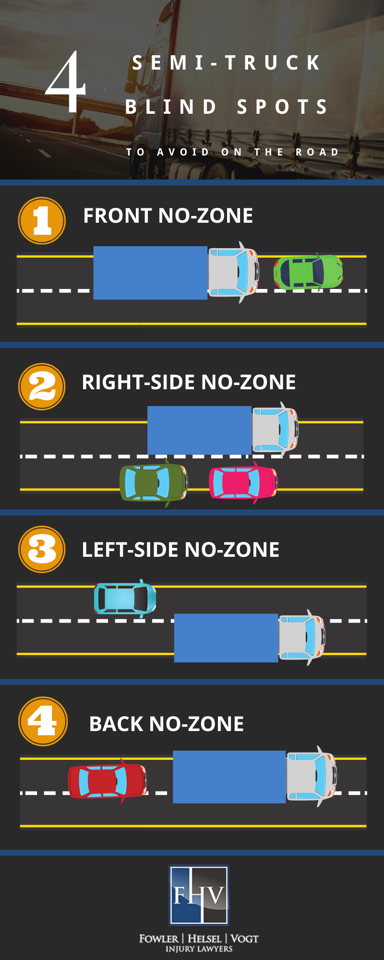 Unfortunately, not all drivers check their blind spots before changing lanes or making other adjustments on the road. These actions can lead to devastating truck accidents and severe injuries as a result. If you or a loved one is injured by a negligent truck driver, our Fresno truck accident attorneys are here to fight for your financial recovery.
Contact Fowler Helsel Vogt at (559) 900-1280 to schedule your free case review.