Every motorist in Fresno is familiar with Highway 99 and most have seen at least one bad accident on the highway. Considered the most dangerous highway in the United States, Highway 99 poses many risks, including its outdated design and poor lighting.
According to a study, State Route 99 has been labeled as the most dangerous highway in the United States. That is because more fatal accidents occur on this highway that runs through Central California than any other than the highway.
In addition, this highway has a high rate of drunk driving and speeding. Below, we go into greater detail on what makes SR 99 so dangerous for drivers as well as other important details you should know.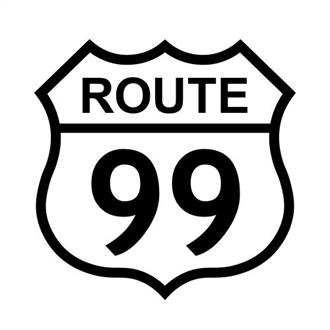 History of Highway 99
US 99 was the primary north-south highway on the West Coast from 1926 to 1972. The highway, which ran from Calexico, California at the Mexico border to Blaine, Washington at the Canadian border, was eventually replaced by Interstate 5. Several sections of the "Golden State Highway," however, still exist. One of the largest and most notorious is California's State Route 99.
SR 99 stretches across the Central Valley from I-5 near Wheeler Ridge to SR 36 close to Red Bluff. SR 99 serves most major cities in Central California, including Chico, Bakersfield, Selma, Sacramento, Modesto, and Fresno.
Serious accidents regularly occur on Route 99 due to another driver's negligence. If you or a loved one has suffered from an injury on this road, contact us at your earliest convenience.
America's Most Dangerous Highway
While SR 99 is fairly short compared to most highways in the United States, it's been ranked as the country's most dangerous with more fatal accidents per 100 miles than any other roadway.
This 400-mile stretch of highway runs through:
Stockton
Sacramento
Modesto
Fresno
Over a recent 5-year span, this highway had 62 fatal accidents per 100 miles. There were 264 fatal crashes between 2011 and 2015. The Fresno area is the most deadly city on the route.
In simpler terms, the most dangerous highway, based on many sources including ValuePenguin, is the California State Route 99.
The second-highest rate of fatalities occurred along Interstate 45 in Texas with 55 per 100 miles, significantly lower than Highway 99. Some of the other very dangerous highways are:
I-95 - Florida to Maine
I-10 - From California to Florida
I-75 - Runs from Florida to Michigan
Efforts to Improve Highway 99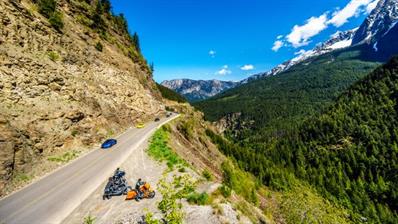 It's long been known that Highway 99 is dangerous and efforts have been made to improve it. Highway officials in California have been working on nearly $1 billion in efficiency and safety improvements for the past decade. This includes about $20 billion in infrastructure bonds approved under Proposition 1B in 2006.
Highway 99 was specifically singled out for upgrades in Prop 1B. When the measure was approved, the highway was outdated with narrow shoulders, very tight ramps, and interchanges that were too small. Improvements, however, have been constant since then.
In 2014, a state document listed 23 improvement projects for the 99 corridors between 2010 and 2014. Between 2006 and 2015, overpasses were constructed to get rid of stoplights between Sacramento and Yuba City.
Why Is Highway 99 So Dangerous?
Many factors come together to make Highway 99 so dangerous, including road conditions and driver error. The following are the biggest factors contributing to the high rate of accidents and fatalities on State Route 99.
Poor Lighting and Darkness
Along Highway 99, about 25.5 accidents per 100 miles happen in darkness without lighting. In the last five years, 40% of all fatal accidents on the roadway have happened in the dark without sufficient lighting.
Sufficient lighting has been found to reduce all types of accidents, including not only slip and fall injuries but also collisions. A commonly quoted statistic comes from the NZTA Economic Evaluation Manual which states a 35% reduction in collisions after upgrading the lighting in poorly lit areas.
A newer study found the safety improvement may be even more significant. A New Zealand study found a 19% decline in night-time crashes for every 0.5 cd/m2 increase in luminance. Even upgrading existing light sources can achieve a far greater increase in luminance.
Drunk Driving
The study that ranked Highway 99 as the most dangerous found that it also ranks second in the country in terms of drunk driving. While I-45 in Texas had a slightly higher rate of drunk driving accidents, drunk driving was a factor in 16.9 accidents per 100 miles along Highway 99. Between 2011 and 2015, there were 72 fatalities attributed to drunk driving.
Alcohol is a factor in 29% of traffic fatalities across the country. Although the rate of drunk driving has steadily decreased over the last few decades, it continues to play a role in a large share of accidents on Highway 99.
Speeding
While the rate of drunk driving is declining, a new study found that traffic deaths attributed to speeding are on the rise. There aren't statistics available for Highway 99 specifically but California Highway Patrol officers assigned to the roadway often cite it as a leading cause of accidents which can be especially dangerous on the aging and narrow road. Highway 99 currently has a speed limit of 70 MPH as an exception to California's general maximum highway speed of 65 MPH.
State Senator John Moorlach recently introduced SB 319 which calls for the construction of two new traffic lanes on Highway 99 and Interstate 5 which would have no speed limit at all.
Distracted Driving
According to a 5-year observational study for the California Office of Public Safety and conducted by Fresno State, distracted driving may not be as big of a problem as it's believed to be but it still contributes to many accidents along rural stretches of Highway 99.
When drivers are driving through rural areas, they are more likely to believe they can spare a few seconds to fiddle with a radio or send a text message rather than keeping their eyes on the road.
Call Us for a FREE Consultation After an Accident
If you have been involved in a serious car accident on Highway 99 and you believe another driver or dangerous condition led to your accident, it's important to consult with an experienced attorney to protect your rights.
An attorney from our firm can help you investigate the details of your accident to determine who is liable, whether it's a negligent driver or even a municipality or government entity for failing to correct a defective design or maintain the roadway. Car accident injury claims can become very complex, especially when liability is unclear.
---
Contact Fowler | Helsel | Vogt today to schedule a free
consultation with our Fresno attorney to review your case.
---