We all know that California summers can bring the heat. One of the popular ways to beat it in hopping in the swimming pool. However, accidents can happen anywhere - including in a swimming pool. Not keeping a vigilant eye on children in the pool for even a few moments can lead to disaster. In fact, a child can drown in as little as 20 seconds. Keeping informed can help make sure your children and others stay safe.
Swimming Pools Drownings and Kids
Statistics by the CDC regarding drowning accidents are shocking. Reports indicate that:
Drowning is the number of cause of unintentional and preventable death for children ages 1 to 4 years old.

About one in five people who die from drowning are children 14 and younger.

For every child that dies from drowning, there are another 5 that end up in the hospital.

Non-fatal drowning injuries can lead to long-term disabilities such as memory problems, learning disabilities, and permanent loss of basic functioning.
Leading Factors in Accidental Drownings
Some of the most common reasons why people drown are:
Inability to swim
No safety barriers preventing children from entering the water unattended
No lifeguards on duty or adults watching children
Improper or no use of lifejackets, especially on inexperienced swimmers
Intoxicated swimming, such as at parties
Hyperventilating while trying to hold their breath for longer
Drowning Death Statistics of Children in California
According to the California Department of Developmental Services:
32 children aged 5 or younger drowned in pools in 2018, and 23 more drowned in other bodies of water
40 children drowned in pools in 2010, marking the worst recent year on record
33 children of this age group drown in pools on average each year
Drowning Prevention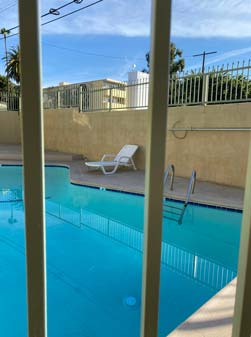 Even if we don't have children, there's most likely something all of us can do to help prevent such tragedies from occurring this upcoming summer.
Learn life-saving skills. Even small children should know the basics of swimmings (floating through the water) and everyone should know how to give CPR in the event of a swimming pool accident.
Fence off pools. Many preventable drownings occur because there is no gate preventing young children from entering unsupervised. Ensure that backyard swimming pools have self-latching gates to separate play areas and pool areas.
Make life jackets a must for children. Making sure children are wearing life jackets can help prevent drownings in the event they fall into a body of water.
Be on the lookout constantly. It's always important to stay vigilant of children around swimming pools, even if they do know how to swim.
With these in mind, we hope every day takes precautions necessary to avoid accidents so all can enjoy their summers safely.
If you or a loved one suffered an injury in a swimming pool accident, we can help you determine who if there were any negligent parties involved.
Contact Fowler | Helsel | Vogt at (559) 900-1280 for a free consultation.